Displaying comments
2016 Poet Of The Year
Dean Kuch
Premier Author
Some people dre...
Poet Rating

Rank: 7
Short Works Rating

Novel Rating

Review Stars


Rank: 30

#7 Ranked Poet
To any and all new members; If you need help navigating the site or have questions entering concerning contests, voting, posting, or anything else, please, do not hesitate to ask.
I'd be more than happy to assist you in any way I can.
Welcome!
We're glad you're here.~Dean Kuch
April 23, 2019 at 9:49AM
giraffmang
2018 2nd for short works
2017 Author of the year
Poet Rating

Rank: 175
(+1)
Short Works Rating

Rank: 13
(+1)
Novel Rating

Rank: 8
Script Rating

Review Stars

Rank: 67

#8 Ranked Novelist
You don't half hear some ridiculous nonsense sometimes...
April 23, 2019 at 6:51AM
One of our fellow members had a really good idea - and I think it is something fabulous so I am going to bring it up here!!!
Maybe the community can comment on his suggestion?
The idea is this.
A Welcome Wagon Committee of a few members
- people who have been with Fan Story a while
- some decorated members who might have extra time on their hands and know Fan Story really well.
I won't volunteer anyone nor myself right now because I am super busy. I will certainly pitch in when I can and I already do try to help new people as I find out who is new.
But how do I know when someone joins? Only one who really knows is Tom... Right?
Since Mike has passed there is a huge hole...
Last, I really want to give the credit to the person who thought of this - his name is JESSE JAMES DOTY - and I really think his idea is good.
What does anyone else think? Please, I would really like to know your thoughts...
April 22, 2019 at 7:28PM
Jannypan (Jan) : Please explain more of what the job(s) of this committee would be. - April 22, 2019 at 8:42PM
Ms. Snyder: Hi Jan!
I guess I could throw out a bit more and flesh this out:
I know Jesse had a bit of a time, he still had some confusion, but Ms. Devi was able to give him some good guidance. I think as a suggestion initially it would be at first - just to say "Hello" to each new person that signs up - maybe as a team of members. I think people would feel a little bit more accepted and welcomed. That way if they don't enter a contest right off the bat, we don't lose them. Explain a little about Fan Story (more in-depth as a small group of buddies as they ask for help). But at least they know who to ask and how to ask because the contact has been made. I wouldn't want to present it as a job per se (maybe more like a team of coaches.) I know you help, and a few others are already doing this carte blanche. But I think it should be a standard of care. Mike Cahill was doing this and I guess he had a lot of time on his hands because he was hitting a lot of people. I know Gloria is doing it by writing things about settings and talking about different ways to set up your profile and your posts. Krys123 has workshops on the advanced editor, but if people don't know about the posts, the clubs, and the forums and how to find them, they will never understand and get the help. It is one of those issues that I have found over and over again when just having brief chats with people who have not been on Fan Story a very long time. But have been here a while. They have no clue about some of the bells and whistles. I feel like a tour guide sometimes. Because I wanted to know everything it could or could not do.

Do you know that two/thirds of the people that use Fan Story don't even know how to vote in contests? That is why voting half the time is so low. Half the people have never even voted in a contest or they get discouraged because they see the posts but they didn't know there was a contest - which I always laugh about myself - as I've missed several deadlines.

I was a tech person and it took me a few weeks before I even voted. Also, almost all writer's have fragile ego's. It takes a little bit of time for everyone in here to get their sea legs so to speak.

It would be nice for a few weeks if we could give people a buffer of time to get acquainted with the bells and whistles. I know that some of you think that it seems obvious that you should be able to find your way around, but there are still some people here that barely stopped using typewriters - LOL! Well, maybe not typewriters, but certainly pens and paper I know some of you will never give up your pens... So again still looking for others feedback and Jan whatever your thoughts are I would love to hear them. Cheers, Fonda - April 22, 2019 at 10:39PM
Gloria ....: I think it is a great idea because the site can seem overwhelming at first chief among them how to review, and which to write first, reviews or posts. LOL. Fonda I don't think a Club is a good idea because they are too hard to find. So a category created in the forum is my suggestion. It took me a day to two to find all the bells and whistles too. Count me in as a helper. :) - April 22, 2019 at 11:34PM
Ms. Snyder: Gloria,
That is a great idea - Category in the Forum - Tom are you catching this??? I will have to write to him after we get some more feedback and I will probably have to start another post cause it is so long - *********GREAT IDEA GLORIA********* - April 22, 2019 at 11:57PM
nor84: Tom set up a welcoming committee some years ago and it still functions. - April 23, 2019 at 12:49AM
Ms. Snyder: So the committee that still functions. How does a new person find them? - April 23, 2019 at 1:34AM
nor84: Each new member receives a letter giving info on all aspects, from clubs to contests to the forums and the star system, etc. The letter comes from a committee member who can be contacted at any time to provide help and information. - April 23, 2019 at 2:16AM
Gloria ....: I never received one of those letters, Nor and neither was I given a committee member to be contacted to provide help and information. Did anyone else get one? - April 23, 2019 at 2:32AM
nor84: If you don't believe me, Gloria, just drop a note to Tom and ask him if there is a welcoming committee. Because you didn't get a letter doesn't mean a thing. You may have joined FS before the committee was established. - April 23, 2019 at 4:14AM
Beri Balistreri
Premier Author
Premier Reader
Poet Rating

Let's make it beautiful!
April 22, 2019 at 1:44AM
mrsmajor: I'm with you! - April 22, 2019 at 8:54AM
Marjorie Burghdoff-Banks
Premier Author
Premier Reader
Poet Rating

Rank: 211
(+49)
Short Works Rating

Rank: 157
All these wonderful reviews and comments on my posts, wowza, overwhelming!! Such a great site to share my words, professional, friendly and fun! Appreciate all the encouragement, the suggestions and critiques. Love being a part of this community...
April 21, 2019 at 4:46PM
Jannypan (Jan)
Premier Author
Premier Reader
Poet Rating

Rank: 10
Short Works Rating

Novel Rating

Review Stars

Rank: 20

#10 Ranked Poet
Easter Blessings Everyone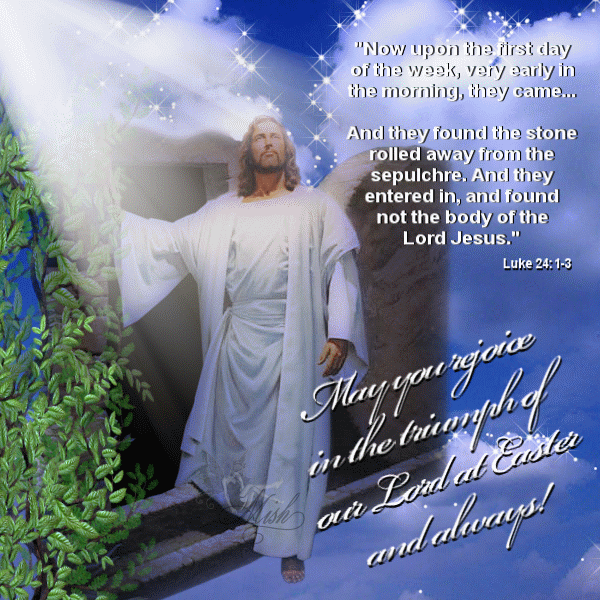 April 21, 2019 at 1:13AM

Tootie: Happy Easter, Jan. Thank you for sharing this beautiful GIF exclaiming what Easter is all about.
Blessings, Cathy - April 21, 2019 at 2:42AM
susanjohn: Happy Easter! - April 21, 2019 at 8:02AM
Commando: Awesome GIF, Laura Jan!
Thanks for sharing, Happy Easter and God Bless.
Respectfully,
Bill - April 21, 2019 at 9:24AM
Gypsymooncat

Level 1 Pro
Poet Rating

Rank: 181
Short Works Rating

Novel Rating

Review Stars

Rank: 203
Hmmmm .... I don't know what my thoughts are at present. Although, it's been a very nice day today and I've hardly set foot outside in it. I've been holed up writing and reviewing and getting a sore neck. Not to mention an overworked mind. I'll be retiring tonight with rhymes and meters and all sorts of stuff going over and over in my head.
Yea, 'tis a trueism -
we Poets think in rhyme and meter. Always.
Simon says. And so does Peter.
Give it up!! Quit while ahead
Where's the cup and where's the bread ... ?
Can writing all day cause a person to be
like a drunk when they've done nothing alcoholically?
I think so for I feel a lot like I've
Imbibed a bottle or...hic...twenty-five
April 21, 2019 at 12:58AM
WryWriter: Pick up your feet
Get some sleep
I've no clue
What has you blue
I wish you the best
With your night's rest
Maybe in the morn
You'll feel reborn - April 21, 2019 at 1:14AM
Gypsymooncat: Hi Wry
I think that I
am heartened by
thy wishes for rest
so at your behest
I went off to bed
laid down my head
later in the night
the cats had a fight
which stole my sleep
I started to weep
then woke up this morning
unrested and yawning

Lol!



- April 21, 2019 at 9:44PM
"I am not a number, I am a free man"
I also was pointing out ranking to a fellow Fanstorian who was enjoying the afternoon out with his kids at the zoo!
I never knew where I picked up this quote until this morning when I did a search to find out where this quote came from. The show was a British TV show, I will let the following video speak for me...
Cheers, Fonda
April 20, 2019 at 11:45AM
WryWriter: I'd say your video says it all, especially the ending laugh. - April 20, 2019 at 11:43PM
I have found that the most valuable lesson of competition is often cooperation
April 20, 2019 at 9:48AM
WryWriter: Sounds like something a military sergeant would point out. LOL! - April 20, 2019 at 11:45PM
click here
.
April 18, 2019 at 11:52PM
IndianaIrish: Yes, thank you! - April 19, 2019 at 1:06AM
Gloria ....: Yep, I think it's cool too, and I dithered away about an hour scoping it all out. So where is the listing to be accessed once it slips off here? - April 19, 2019 at 2:37AM
giraffmang: It's on the 'Read' tab just under 'Up Next' - April 19, 2019 at 5:44AM
phill doran: ...or you can just browse Dean's profile... - April 19, 2019 at 6:58AM
humpwhistle: Yes, I like the new feature, Tom. But where will we find these listings once the 'Update' has expired? - April 20, 2019 at 11:27AM
FanStory: Great. From the "Read" menu above (choose Ranked Writing). - April 20, 2019 at 11:50AM
Maria Millsaps: Thank you for the update. - April 23, 2019 at 12:47AM
Jannypan (Jan)
Premier Author
Premier Reader
Poet Rating

Rank: 10
Short Works Rating

Novel Rating

Review Stars

Rank: 20

#10 Ranked Poet
Easter Blessings To All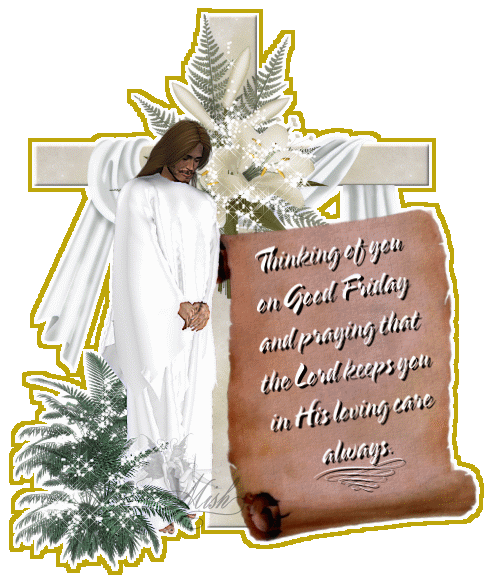 April 18, 2019 at 11:05PM

WryWriter: Easter Blessings to you also. : ) - April 18, 2019 at 11:41PM
damommy: Happy Easter! - April 19, 2019 at 1:03AM
Tootie: Happy Easter, Jan!
- April 19, 2019 at 1:38AM
Commando: An astonishing "Glitter Graphics Image," Laura! Have an awesome "Good Friday and Happy Easter." God Bless! Bill - April 19, 2019 at 4:34PM
krys123: Blessings of Easter to you and your family with health and happiness and congratulations on your listing in the haiku contest,
Alx - April 21, 2019 at 12:29AM
Rachelle Allen
Premier Author
Poet Rating

Rank: 23
(+2)
Short Works Rating

Rank: 9
Novel Rating

Rank: 9
(+1)
Review Stars

Rank: 53

#9 Ranked Author

#9 Ranked Novelist
Judi, I totally appreciate this shout out!! xo
April 18, 2019 at 7:22PM