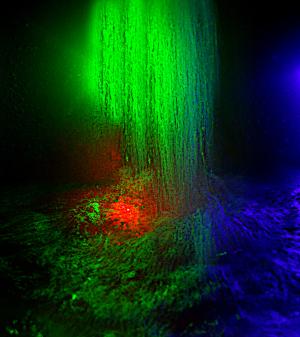 It's all in the details
New club event announced yesterday!
The aim of this club is to look at not only writing and finishing a story, but editing it after, and how to polish it so that it becomes really beautiful. The idea comes from my own experience on Fanstory. I have written many stories and the ones that have got the best feedback are the ones that I spent a long time editing by myself and using feedback from other people on the site. We will also look at ways to add small details to a story that bring scenes and characters to life. If you're interested, please join and let's have some fun together! Club Organizer is
oliver818
.
Club Member
The Fabulous Free Versers Club
New event announced 2 days ago.
Our purpose is to learn TRUE free verse poetry NOT just "words on a page". Free verse puts the writer in charge while still incorporating poetic devices. This is a chance to write poetry NO ONE ever dreamed of. Club Organizer is
damommy
.
Club Member
Animal Crackers
New event announced 3 days ago.
Share your stories and poems about your pets or other animals. No challenges. No deadlines. Simply a place for animals lovers to share their experiences. This is not just for pets, but any animal. Organized by damommy. Club Organizer is
damommy
.
Club Member
Flash Fiction and Short Shorts
Last event announced September 19, 2020. Some people don't have a very high opinion of flash fiction, even though some very famous writers have dabbled in this genre. So why don't we prove them wrong? Club Organizer is
robyn corum
.
Club Member
Potlatch Poetry
Last event announced September 18, 2020. Come one, come all, Join us and have a ball. We're not a fancy group-- we write A to Z soup! Please participate so we can celebrate your awesome style whether with a smile or by shedding a tear- remember have no fear. ~~~NEWS~~~ 1. topic changes weekly--at times one will be assigned 2. poetry only--style will be announced with notes/info 3. picture choice or not author's choice 4. promotion or not author's choice 5. may write each week, skip one or more weeks, then return 6. do not use the 'reserve spot' if you are entering your work in a contest. Reserve your spot FIRST in the selected contest. 7. please sign in on the page under 'discussions' tab when you have completed your poem 8. please be selective about copying everything in your author notes--some is FYI--and no one reads it anyway once posted 9. pm me if you have ideas, questions, or need help 10. have fun! Club Organizer is
Jannypan (Jan)
.
Club Member
Picture This
Last event announced September 14, 2020. Do you enjoy a POETRY ONLY challenge? If so, this is the club/group for you. Every two weeks we post artwork/photo, which the club members write an ekphastic (interpretative poem) about. ● NOT A CONTEST ● This is just for 'fun', so enjoy! Club Organizer is
BeasPeas
.
Club Member
The Long Story Club
Last event announced August 21, 2020. Like to write fiction but hate having to break your work up into bite-sized chunks? Enjoy reading something you can get into without having to wait for the next instalment? This is the club for you! Events will based around creating works of fiction (prose only) that must exceed AT LEAST 1,500 words! Club Organizer is
Sarkems
.
Club Member
The Hellacious Horror Club
Last event announced August 1, 2020. In honor of all those who love the spooky, the scary and the ghoulish stories of horror, come join us one and all to explore the dark side and keep the Horror realm alive (or dead as the case may be)! At least one horror challenge will be posted each month, so get ready to dig deep down into the pits of hell and entertain us with your terror offerings! Prose or poetry – whichever you prefer! Club Organizer is
Diana L Crawford
.
Club Member
Poetry Scholarships
Last event announced July 27, 2020. Many poets here have mentioned to me how they would love to enrol in the poetry classes offered by the site but these are simply too expensive for them to contemplate. The GREAT NEW NEWS is that our benefactor has endowed A THIRD SCHOLARSHIP EACH YEAR That did not go unheard by an anonymous benefactor who has endowed the FanStory faculty with two poetry scholarships a year.
These scholarships are each worth the $100 entry fee to a class,
regardless of where in the world the member is based. The third of these scholarships will be awarded for a poetry class that will commence on SEPTEMBER 30th. This class will be entitled:
'Metre'.
Details of the class are published in
'Classes Available'.
Candidature is open to any
Premium or Premier Shield Member who has registered as a candidate via this Poetry Scholarship Club.
The awards will be decided by committee on the basis of candidates' reviewing activity. Registering with this club does not commit you to anything at this stage, but you must have registered with the club in order to be eligible for any future scholarship award. Once registered with the club, you will be contacted via pm that will give further details.
Simply click to join us!
Club Organizer is
Pantygynt
.
Want to host a club?
Contact us
with the details of what you would like to do with a club.