| | |
| --- | --- |
| | Spiritual Poetry posted March 30, 2014 |
It's best to be happy with who--or what--we are...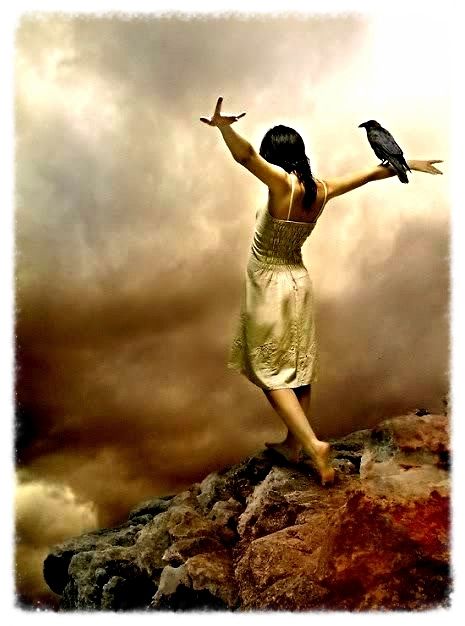 ~A Murder Most Fowl~

She trekked upon the path alone, her thoughts a mired maze;
along the way that fateful day she pondered better days.
Straight up the hill, her steadfast will pushed her to soaring heights,
a place she knew, where skies so blue, bequeathed eerie delights.


A marvelous vast precipice lay over grassy hill—
a chasm vast where souls at last relinquished their free will.
Scorned lovers knew – as she did too – there was no better place,
to bid the world a fond adieu while leaping into space.


It wasn't long 'til dour swan's song lulled low, so softly sweet,
lithe melancholy melodies came fawning at her feet.
On craggy ledge she aptly edged above the jagged rock.
With last look down upon the ground, 'twas then she heard the "squawk".


Before you go, I hope you know, that you aren't built for flying;
being a crow, I'd think I know ~ you'll just succeed in dying.
Bewildered now, she thought somehow, to gaze at dainty shoulders,
with graven stare — the raven there, gazed out across the boulders...


Your truth's not found upon cold ground, crow spoke with candid caw.
So if you go, I hope you know, that all you will do is fall.
Those rocks below will surely slow your fast descent when falling.
God gives us all our lives to live ~ yet you don't heed His calling.


Tormented girl – with arms unfurled – drew closer to the edge;
I hear you not, all life has wrought soon ends, once off this ledge!
She braced, then jumped– her heartbeat pumped– as gravity took hold.
She felt no fear, the rocks drew near – her destiny fortold...


You think you're done but you have won ~ you've passed my wary test.
A downy bed to rest your head, now feathers in your nest.
With graceful dive you felt alive, while plummeting toward earth...
New wings were sprouted, all she doubted, died with her rebirth.


When raven woke, a small voice spoke – 'Twas just a dream of dying~
in human form your wings were shorn ~ your spirit, stripped of flying.

In whispering trees – cool evening breeze– this darkest raven knows,
her life is good within the wood, amongst a murder of crows.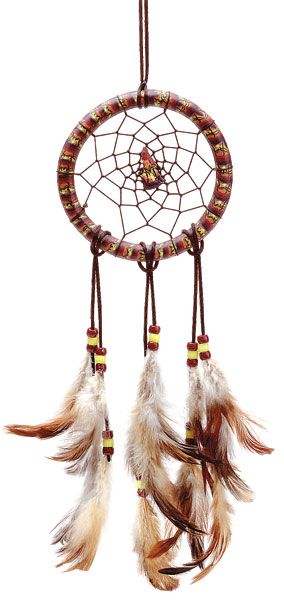 ~ A flock of crows is actually called a murder of crows.

~ Many people are under the mistaken impression that crows were viewed as harbingers of death in Native American cultures, but in fact, that is not true at all. I personally do not know of any Native American tribe in which crows were seen as omens of death. Indeed, just the opposite, seeing a crow was (and still is!) considered good luck by many tribes. It is true that crows will eat carrion, but so do many other animals not typically associated with the dead such as bald eagles, bears, etc. In Native American folklore, the intelligence of crows is usually portrayed as their most important feature. In some tribes, the crow is conflated with the raven, a larger cousin of the crow that shares many of the same characteristics. In other tribes, Crow and Raven are distinct mythological characters.

~ One Chippewa Indian story entitled,The Magic Pots, tells a story about disobedient children who were turned into crows.

Birds have played many roles in Native American cultures. Frequently they serve as messengers from the Creator, or between humans and the spirit world. Eagle plays a leadership role in the folklore of many tribes, while Raven is frequently portrayed as culture hero, trickster, or both. Other Native American birds play the parts of heroes, villains, wise advisers, flighty suitors, jealous competitors, and everything in between.



Pays one point and 2 member cents.







You need to

login

or

register

to write reviews. It's quick! We only ask four questions to new members.



© Copyright 2018. Dean Kuch All rights reserved. Registered copyright with FanStory.
Dean Kuch has granted FanStory.com, its affiliates and its syndicates non-exclusive rights to display this work.