| | |
| --- | --- |
| | Romance Poetry posted October 26, 2017 |
Walking the pathway of tomorrow with Laura!
Faith is a splendored thing!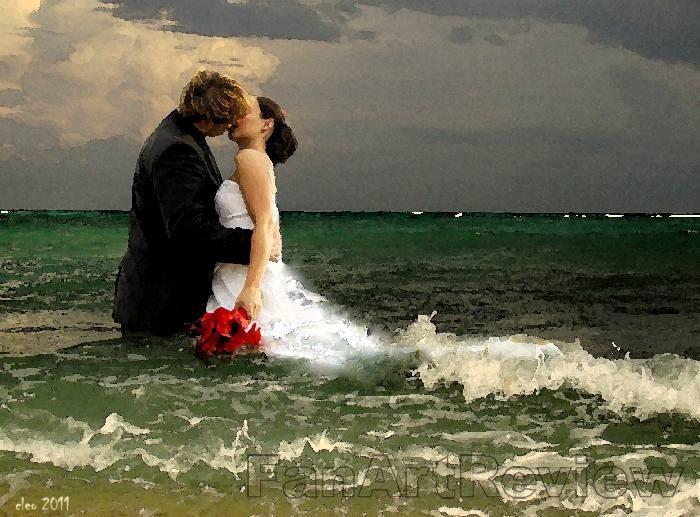 This is for you, Laura Jan Lodle






"I love You"!





************

Have faith in our love, Laura. There's a pot of gold at the end

of our rainbow, just over the hill waiting for us.

Let's dig holes in this old world of sorrow, plant our seeds of

tomorrow, and grow together with our faith, love and trust.



What is faith, darling? Have you given it any thought? Is it a

gift from God? Or, just another product that's bought?

I believe it is living, giving and sharing the words

of Jesus, that He so unselfishly taught.



Faith is knowing we can erase, the sad dreams from our hearts,

sing happy songs, be aware of where we're going and

what's waiting there. It's jumping the hurdles in

life as we do our part.



It assures us, that when a mother smiles, holding her child,

she'll kiss away its cries, say, "goo goo goo--I love you!"

Then wipe the tears from its eyes, send a prayer to God, "Thanks

Father for Your gift, it's been a while!"



Faith awakens the reality of seeing little children, as they race to

the tree on Christmas morning with smiles longer than miles

on their faces. It's seeing them scamper from here to

there with excitement then on to other places.



It enables us to watch the little baby ducks as they waddle

behind mama duck along the lake at the park.

"Oh, look out there," someone yells! "I know gulls

lurk there in the dark."



It is letting us see the baby deer feeding near, and slow

falling rain. While we awaken from a dream of

fishing in a stream, catching speckled mountain trout.

"Oh, my God! What a whopper!"



Faith is knowing we can watch the autumn leaves fall

from the trees, as they spiral in the breeze then rustle

along on the ground as baby squirrels scamper for

nuts. "Do you see 'em, darling?"



Faith is love, sharing hugs, helping our brothers and sisters.

It is a small way and yet, a sure way, that let's us walk the

pathway to God and say, "We're home, Father--and guess

what? We'll love one another forever."



This will be our dream and we shall not awaken, until we

have reached the end of our rainbow and found

our pot of gold. "Come on, Angel--let's keep a-walkin,

It's just over the hill!"

************

Faith is a splendored thing, my friends.
Go fill your pockets full!



Faith Poetry Contest contest entry




Faith is a many splendored thing, my friends. It's having a strong belief in God, sharing hugs, singing happy songs with one another and above all others, "Faith is the reality of loving one another." Back some time ago, I met Laura Jan Lodle, whom we call Jannypan(Jan) on FanStory. Continuously, Laura has touched my heart and melted it like butter in the sun. It is an honor my dedicating this presentation to her. As always, thank you for reading my work. A special 'thank you' to Cleo85 for the aweswome artwork.

Pays one point and 2 member cents.

Artwork by cleo85 at FanArtReview.com






You need to

login

or

register

to write reviews. It's quick! We only ask four questions to new members.



© Copyright 2018. junglefighter All rights reserved.
junglefighter has granted FanStory.com, its affiliates and its syndicates non-exclusive rights to display this work.