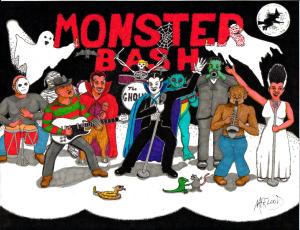 Create a New Horror Star
Tired of werewolves, vampires, witches, zombies and the rest of the traditional horror story stars? Let's have a new star. Write a story (not just a description) introducing your new monster and showcasing its horrific powers and nasty nature.

Rules:
1. Only ONE picture, at the top.
2. Only ONE font, of your choice, in standard black.
3. Between 500 and 1500 words.
4. No author notes.
This writing prompt contest has ended. But there are over 50 other contests that you can enter.
Click here
to view our listing. Please
click here
to view the results of this contest.
Enter This Contest