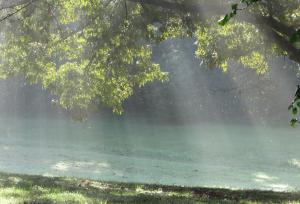 The future's foggy distance
beckons exploration
by meager mortals like us.
But murky fate curtains off
what lies beyond, whether potential joy or
imminent danger.
Hey dreamers and doomsday-ers, what say you?
Choose your weapon, faith or fear, and put an end
to your prophecies
and begin your victorious freedom.
The key to the future, opportunity, turns to the present.
Oh mortals, be free and walk. Beyond fog and time lies your
future, but remember...
Your future is
God's to plan,
yours to desire,
yours to request,
but God's to grant.
Author Notes
We should freely take advantage of opportunities that will make our future what we want, but remember that ultimately, it's Gods to grant.