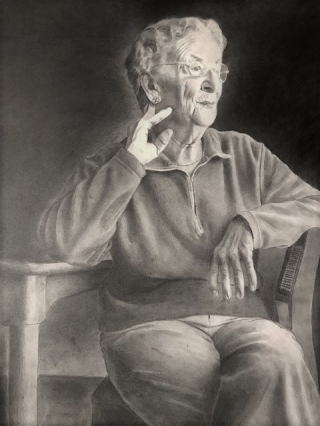 Age kindly this body of mine,
the mind does mind.
Writing Prompt
Write a poem of any type that has exactly ten words.
Author Notes
Thank you so much for letting me use your beautiful artwork with my writing Linda Bixton. So appreciated.
Watching a loved one's memory disappear is so difficult but maybe it's even worse to watch a family member's body slowly wear out when their brain is still very sharp. Trip after trip to the hospital, the day to day pain, waiting for their last chapter to end. I vote for crossing the finish line at the same time.
© Copyright 2020. moongirlwriter All rights reserved.
moongirlwriter has granted FanStory.com, its affiliates and its syndicates non-exclusive rights to display this work.