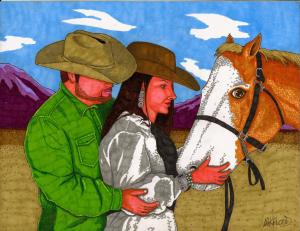 Do you know a place where we can play
A place where love can hide-away

A place where lovers can caress
and soothe each others every distress

A secret place where we can go
Somewhere only lovers know

Oh God! I long to find the way
To that secret hide-away

We would hide forever, my love and I
And love away the time that passes by

Do you know a place where we can hold hands
A place where love makes no demands

Where lovers can share an embrace
A warm and secret loving place

I know that place will be hard to find
Or maybe it's just a state of mind

I'll find that place someday you'll see
That secret place for you and me

When I find it we will stay
Where our love can hide-away.

Writing Prompt
Write a two line ten stanza poem about love/romance. Each two stanzas must rhyme.
First line with second line, third line with fourth, etc.
Author Notes
Lovers looking for a place where they won't be disturbed.