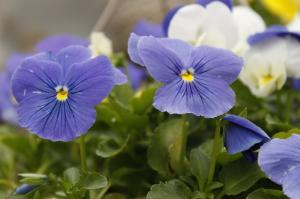 Skies are blue
Rains chase blue to gloom
Spring still blooms
Writing Prompt
Write a 3-5-3 poem on any topic
Author Notes
I love the blue skies but am so tired of the rain. . .thank goodness spring is still on it's way.

Thank you Shortestangel31 for allowing me to use your beautiful Pansy photo.
© Copyright 2020. moongirlwriter All rights reserved.
moongirlwriter has granted FanStory.com, its affiliates and its syndicates non-exclusive rights to display this work.