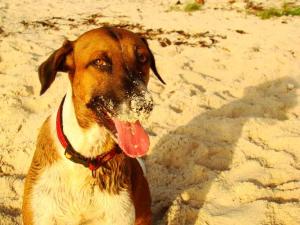 I wandered the world searching for true love. Yet, when I found it, my desires did not end.

I lost myself in sensuality and sinned. Like a dog, that scents something special, I consumed it.

Now, I'm alone…

in the hospital, with doctors going crazy trying to connect the thing.
Writing Prompt
Write a story of 50 words. not including the title. Any subject accepted. Must be exactly 50 words.
Author Notes
Just a little craziness. Trying for your smile.
Thank you Cleo. Lucky is a good name for him.