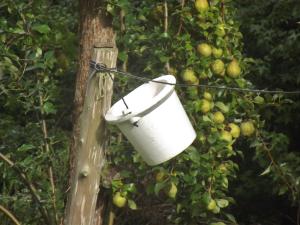 As I age, my thoughts turn more and more to this list. There was a day when I thought I wanted to see the Seven Wonders of the World, but when I cradled my newborn sons and held my dying father in my arms and sang him into Heaven, I had already covered three of the Wonders, so I was well on the way. Our priorities change.
I thought I would like to walk on the Moon or Mars,but now that I have experienced Grandchildren, I have already experienced "loving them to the Moon and back" (and Mars). I have now experienced knowledge of the extent of the depths of infinity in terms of loving.
I thought I would want to see cures for diseases such as Parkinsons, but in my lifetime I have witnessed already my sister with the disease receive the first dopamine pump in our state which keeps her mobile and my new husband who is not biologically related to my son was a perfect kidney match for his donation to my son, so I have lived through technological miracles. There will only be HOPEFULLY many more to come.
When my youngest son was in an accident and they put over four hundred stitches in his face, they told me he would not be able to smile again. I wanted miracles in my bucket and they pulled out a few. They were wrong about which tendon was cut and his beautiful smile still shines today.
I want to publish a poetry book, but contesting is just as fun and the interaction on FANSTORY is immediate and constructive so who needs to be published when we can have so much fun in this format?
O.K., truly . . . a bucket list:
I want to stay married to this beautiful man I am married to and share a long and healthy life with him. It is a third marriage in both our cases (scary, huh?). He is my hero, my friend, my soulmate.
I want to learn to stop the unnecessary anxiety that rattles my brain and freezes my shoulder blades.
I want to tear down the wall if it is built that will potentially lock us in. I am surprised Canada doesn't want to build a border wall to keep us out!
I want to win a major contest. I do not care what. I just want to win one or have one of my sons win. It is a hobby of mine, to enter contests.
I want to live to see my grandchildren settled in their paths in life and at a point where they understand death is a part of the cycle so they don't think I just left them for elsewhere.
I want all people to respect the ways of all other people so we can eliminate Earth destroying weapons.
I want to see women have a shot at running the world! I really think we can do a much better job. I mean, the men have had their time and gentlemen, I like you a great deal, but things are not going so well. It is time for you to step aside. Really.
I want to live to see cures for incurable diseases.
I want to world leaders to acknowledge the scientists who have proven global warming for future generations of the living species.
I would like to see the Seven Wonders of the World, but I can only surmise there are now more than seven as our world is ever-changing and growing what with technology ingrained in our existence.
While I have faith in a Higher Power, I would like to see someone prove the existence of God and Heaven and perhaps even life on other planets. I refuse to believe we are a miraculous coincidence of a big bang, because WHAT was out there to initiate or cause the bang and how did we come to this particular fantastical existence?
Perhaps my wishes are too lofty? I would like proof of paranormal activity, to know if Big Foot exists in our wilderness, to know how identical twins experience similar pain even when raised apart. I want knowledge more so than visiting places-the unanswerable questions-answered. Is that asking too much? I wonder.
I want to know why there is so much symmetry and pattern in nature and why we all experience emotion and near death experiences throughout our entire world and tell of them in the same manner in different languages.
I want to know how to create a true BUCKET LIST for a FANSTORY Contest because, let's face it, I can't seem to narrow it down to 5 using 2000 words.

The Bucket List
Contest Winner
Author Notes
This is a tough one for me!