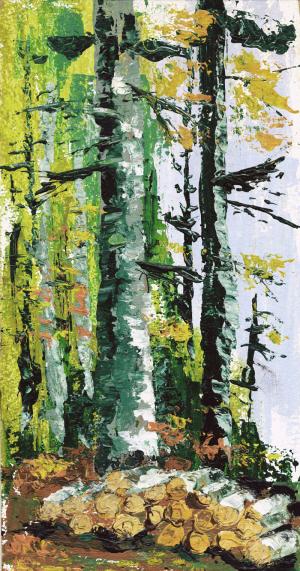 Half an hour had passed since Lucy left, her oversized earrings rattling as her high heels caught on thick roots, and sunk into deep muddy puddles. How was he supposed to know she hated forests?

Branches caught at his sleeves, and water flowed into his shoes as he stomped through puddles. She had said she would drive away, leave him to be munched by bears. But what she had forgotten was that he had the car keys.

He entered the car park, and his fingers reached in for the keys. Empty. She had the car keys after all.

© Copyright 2018. oliver818 All rights reserved.
oliver818 has granted FanStory.com, its affiliates and its syndicates non-exclusive rights to display this work.