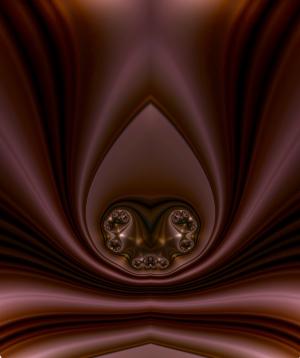 Choco Lover, where have you hidden chocolate?
Psychiatrists say I'm forbidden chocolate.

Drink of the Mayans, mole of the Mexicans,
you're the reason why I'm bedridden, chocolate.

When this clinic for eating disorders feeds me,
kale and carrots have overridden chocolate.

When I bribe an orderly for a Hershey's Kiss,
flavonoid fantasies have ridden chocolate.

At night, when I sweat and shake during withdrawals,
dark voices come to me unbidden, chocolate:

"Andre Wilson, you wrote this ghazal about what?
You don't say! You've got to be kiddin'—chocolate?!"
Author Notes
Those who have reviewed my ghazals (pronounced "ghuzzle") will know that it is an Arabic form of poetry written in couplets about unrequited love.

I had just finished writing the author's notes for my last ghazal, "Your Arms", when I realized it lacked a key component of a ghazal--the qafiya (continuous rhyming syllable) which precedes the refrain (the radif). In much of rhymed English poetry, the rhyme occurs at the end of the line, but in ghazals it is the word that precedes the refrain.

Here is an excerpt of a ghazal from Aga Shahid Ali where he rhymes words next to the last word of the second line of each couplet:

God, limit these punishments, there's still Judgment Day?
I'm a mere sinner, I'm no infidel tonight.

Executioners near the woman at the window.
Damn you, Elijah, I'll bless Jezebel tonight.

After I read that all "real" ghazals have the qafiya and hearing complaints from reviewers about the repetitive, harsh refrain, I wrote this true-to-form ghazal that uses a qafiya to soften it.

I thank Joelgraphuchin for his image Tastes Chocolate #1.

Thank you for your review.