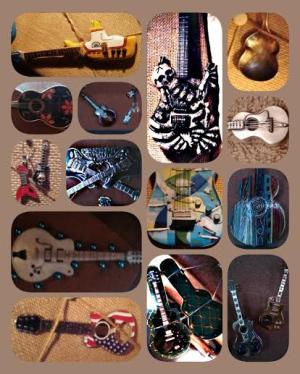 I am receiving several inquiries into the differences between lyrics and poems. To begin this discussion, here is a challenge for those wishing to know. Simply join the Lyrics Make The Song Club and write your answers into a thread for the club, (or, you can include them in your review. Would prefer you joined the club . :) )

All answers are either true or false. This challenge is that simple.

(NOTE: The rest of this discussion will be contained in the threads of the Lyrics Make The Song Club, so if you would like to know the differences between lyrics and poems, as many FanStorians are asking me, you will have to join the club. :) )

1 - Lyrics and poems are literary works characterized by verses and rhyming words created as a result of emotions experienced by the writer?

2 - Because of flowery words, and figures of speech, poems are considered to be more in-depth than songs?

3 - Poems are appreciated by the manner the verses are written in?

4 - Songs are appreciated based on the music that accompanies the lyrics and in how the song is sung?

So, inquiring FanStory minds, which ones of you are really up for the challenge and truly want to know?


Author Notes
G if for GUITARS, by SCHATZLING, selected to complement my posting.

So, thanks SCHATZLING, for the use of your picture. It goes so nicely with my posting.