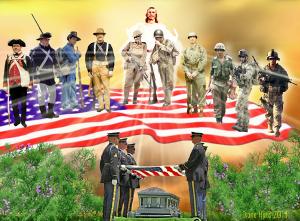 Freedom is never really free.
Raising the flag of freedom costs many lives.
Every time I hear the National Anthem played I salute.
Each person lives free because of bloodshed.
During a time of war we don't realize it as much.
Only after the fact can we see that freedom remains.
Many will have a better life due to our men and women fighting for us.

Writing Prompt
Using the word Freedom write an acrostic poem to go with.
Acrostic: Freedom
Contest Winner
Author Notes
I do salute our men and women who so bravely risks their lives for our freedom to live in America free. Jesus Christ died on the cross so that we could be saved which is freedom from Hell! I praise our Lord daily!