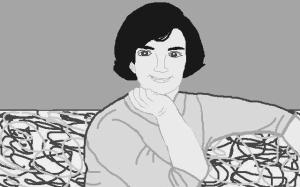 When we think of America we think of the American Flag and the Pledge of Allegiance and In God We Trust. These are some of the things that would return to our country. It is a shame things had to become a mockery of what our country stands for. We must preserve our nation and fight once again for Liberty and Justice for all. It seems folks in Washinton have it all wrong because they sit up there pushing pencils and we don't matter to them.
We need better health care for the elderly with no co-pays, no referrals, and free meds for them and all procedures need no up-front costs. I for one would see it is taking care of.


MORE MONEY FOR THE RETIREMENT FUND PUT BACK WHAT THE GOVERNMENT KEEPS TAKING OUT FOR OVERSEAS PEOPLE INSTEAD OF OUR OWN. THIS FUND WAS SUPPOSED TO BE PROTECTED BUT THEY TOOK IT ANYWAY. WILL SEE IT IS RIGHTLY RETURNED.

The White House is so full of people set in their ways they don't want to agree to disagree and put our best interests first. If they had to live on our income they couldn't survive. Make them work for minimum wage and take their millions away from all of them. They would sure change their minds when their family couldn't fly on a whim everywhere or spend x amount of dollars.
Give the money back to the people they have taken it from. I would make them own up to their promises and get the people the things they need.

There would be no back- biting or with the two running this year making a laughing stock out of our country I would throw them out of office and get people who are for the people in there. We are losing trust in our government by bringing in all these refugees when our own people need us more.

I would put more money into research to help the children and the elderly survive these horrible illnesses and get more specialists involved in helping people.
I would raise the minimum wage to at least a decent wage for families to feed them themselves. So they can have a few dollars left over at the end of the month just in case of an emergency. The going rate should be at least 15.00 an hr. with a dollar raise each year.
I think men and women should get paid maternity leave to help their family's in this time of need.They all should have parenting classes.

I believe I'd beef up security at the White house and all government bases should have the ability to be ready at a minutes notice to protect the country from shooters and terrorists. They all should be held accountable for their actions.

Our food stamps need to include the household products like toilet paper, bath soap, shampoo, paper towels, dish soap, floor cleaners and bleach, tooth- paste and mouth wash. These things are needed just as well as food.

Every year our schools are infested with lice and I would see to it every parent has the means to rid their children of them.

We need more housing to keep people off the streets and from being homeless. They are not white trash these people lost their jobs and can't afford to be in a place with -out help.

We need better places for Veterans to go to and be welcome. They fought for our freedom and we treat them like shit. They need help, medical, therapy, and a safe place to rest their heads.

We need more people to patrol our borders and stop people from sneaking by so they can turn around and kill us.

These are some of the things I would change if I was President. We must save our America and keep her safe from harm. If you don't want to live like our American forefathers then leave our country right now.
Kids are being brainwashed to believing they can shoot whoever and whomever they want and get away with it. There is way too much shooting going on randomly all over the world just so they can be noticed.