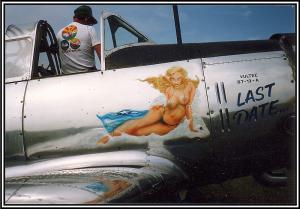 When my father returned
from the concentration camp,
the plane he was supposed to be in
Flat as a photographic recording.

Ever since then planes
put huge fear in him.
Though it was not his last date.
We always drove to holiday
resorts, no matter how far away.

My first holiday alone,
the one where I met hubby,
I was so scared of the flight.
I inherited his fear
or I am a second generation war victim.

During our engagement period
I flew every two weeks to Aberdeen.
This was how I conquered my anxiety.

When I was living in Scotland,
my father and family came over.
One of the engines of the plane
failed, but he survived.
Scared and all.
Writing Prompt
Write about what or how you've overcome. This can be written in any style and length.
Author Notes
Many thanks to Sean T Phelan for the beautiful photo.
© Copyright 2020. robina1978 All rights reserved.
robina1978 has granted FanStory.com, its affiliates and its syndicates non-exclusive rights to display this work.