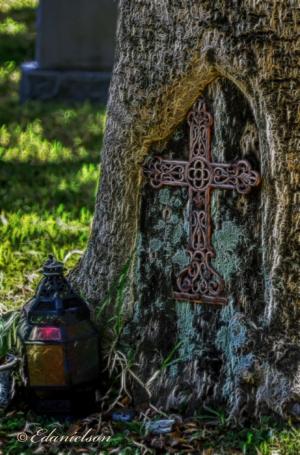 I wish I could take away your sadness.
I can't.
I can only remember how I felt when death visited me.
I was not noble.
I fell apart.
It lasted longer than I thought it would.
If you are like me
then:


You scream at God when you're alone
You don't understand
You appear strong to the world.
Your clothes are stained with tears.

You are dehydrated but still cry leaving salt paths under your eyes.

You have moments of sanity, followed by despair tinged with madness.
You want to tear apart the world.
You want different rules.

Death is not real.
They will be here tomorrow.
This is a bad dream.
"I will wake up and it won't be real"

The dialogue in your head wakes you in your sleep.

We will have no baggage only happy memories.
I will have nothing to be forgiven for.
You will have done nothing to hurt me.

Slowly, you realize the gift. You speak in first person with her voice leading you.

I treasure that we weren't perfect.
I am inspired by our conversations, our disagreements.
I will remember the day you made me look in the mirror and see myself as I am.
I will devour the lessons you taught me.
I will laugh at our silliness, our gentleness, our stubbornness.
I will be enriched by your soul that became part of mine.

and

I will miss you everyday.
Writing Prompt
Write a poem of any style that shows empathy for the grief of another human being. There are no line length requirements.
© Copyright 2022. jusylee72 All rights reserved.
jusylee72 has granted FanStory.com, its affiliates and its syndicates non-exclusive rights to display this work.