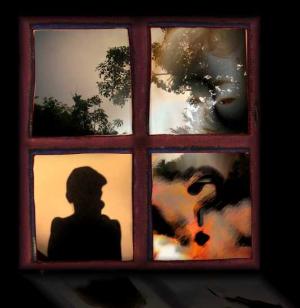 Mary Christine a house weeds to clean its task, long hours strong hits she suffers life's wrong, say tears sorrow song remembering lost lover.

Dress totally blackens roll a mower cut, stroll recognized eyes others a faceless doll as blurs, acts to unroll a list not any pal or guests alone.

Dawn's ray set the day out of this home safety breaking, crosses task no said hey Mary's may no end, planning a way the lawns bought items.

Statue a clock in form silent, viewed hands to lock sight its fact mock gigantic rock not vision another, nodding quiet motionless black stone.

Lady to spend periods disappeared dark bend unnoticed, vanishes to quit labor end each day, inner home safe being daily trend into this fort.

Later she sits upstairs in a pit to batter herself gazing, recall watching a hater drop tear water, seated by this window its gloom her darkness.

Actress bold acts torn absence love bent cold, shown hers' life black white told performance, denied gold heart loss awaits love back return.

Its days came it years blame strike hurt sister Mary, drags shame set sun dawn it is midnight, in a frame perform act peer rocking the widow.

Author Notes
Union set by pair broke cause given is deletion, after the lost task one it fate act of endurance. Single returning again, unexpected fact alone.