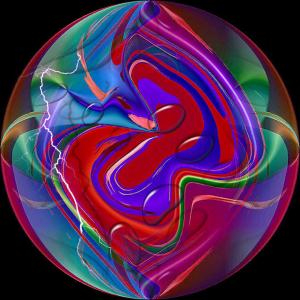 Many years ago, it was assumed there was no road to recovery, we would always remain impaired, less than equal members of society, with little to contribute, and would likely live on taxpayer money for the rest of our lives.

Today, that is far from true. Advancements in both medications and new approaches in therapy have caused a dramatic change in that outlook. Music, arts, crafts, and writing have all been found highly beneficial in the recovery process.

Support groups led by well-trained facilitators have proven very helpful. One such group is sponsored by NAMI (National Alliance of the Mentally Ill). At my first support group meeting, for the first time I felt like someone actually understood me. These groups allow the sharing of feelings, making us feel not quite so alone. They also involve talking about experiences and coping skills.

After my first meeting, I was asked to attend a three day training to become a trained NAMI support group facilitator, which I gratefully accepted. This gave me a new understanding of mental illness and the possibility of recovery.

I facilitated for several years, before stepping down due to health and transportation difficulties, as well as burnout. I later trained to teach a NAMI Course called Peer-to-Peer, a ten week educational program for those with mental illness which is taught by others with mental illness.

Most persons with mental illness are gainfully employed and functioning members of society.

*************

What brings this to mind, and to pen and paper today, are two things. Although I firmly believe in recovery, there can be occasional bumps in the road. With all the stressful experiences over the last year, combined with some additional ones this past week, I hit one of those bumps, and hit it pretty hard. I knew late last week, I was not doing well, but having not been hospitalized for psychiatric reasons for fifteen years, I thought I could cope with it. By Monday, I wasn't making it, and the police took me to the hospital, where a judge ordered I be held for up to 48 hours. Talking to others did allow me to see I was in need of help. I have been home since Wednesday afternoon and feel much better. When those blips in the road come along, don't be afraid to seek out the help that is available. That is what it is there for.

*************

The second reason I am writing this, is the loss of one hundred and fifty people in the tragic German Wings plane that was purposely, from all indications, slammed into the side of a mountain in the French Alps by the copilot. It was known that he suffered from mental illness, which continues to show how further diagnostic and treatment research does need to continue.

**************

The Twelve Principles of Support at NAMI:

We will see the individual first, not the illness.

We recognize that mental illnesses are medical illnesses that may have environmental triggers.

We understand that mental illnesses are traumatic events.

We aim for better coping skills.

We find strength in sharing experiences.

We reject stigma and do not tolerate discrimination.

We won't judge anyone's pain as less than our own.

We forgive ourselves and reject guilt.

We embrace humor as healthy.

We accept we cannot solve all problems.

We expect a better future in a realistic way.

We will never give up hope.
Author Notes
Thank you to Anne for the artwork.

575 Words

Never Give Up Hope!!!!!!!!!!!!!!!!!!!