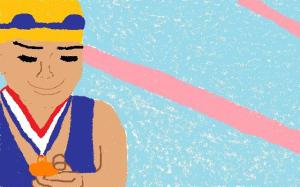 You, my dear China, have shown the earth
True strength, true virtue, true honor and worth.
The world is against you but please understand
I'm completely committed to your wonderful plan.
I once led a nation in much the same way
To usher a new, much superior day.
My darling China, be the world's new face
The Olympics will reveal the ultimate race.
Win at running, at jumping, at tossing a disc
Win at all that you do despite all the risk.
Just know, precious darling, that I firmly agree...
You should kill all the people who simply won't see
How your way is much better and you aren't a quitter.
Signed, your black-hearted lover, Adolph Hitler.
The CCP and Me
Contest Winner
Author Notes
My personal view: I don't believe the Olympic games (or the stand being taken about the games in China) will have any affect on a government leadership that has shown itself to be so cruel. But a valid statement should be made... China leaders, cruelty does not create loyalty. It creates enemies.