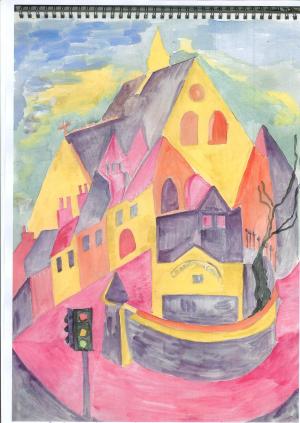 Twenty years ago he left for the service. The Amtrak train pulled out just before dawn. No one was there to give him a send off.

He had been pretty popular in town through sports and church, but the last couple of years there had been his undoing. Theft, alcohol, and lying had reduced the farewell party to happy families waving from the travel posters on the wall.

There had been a lot of life lived in those twenty years away. Moving around the country and world, he had been gone longer than he had actually lived here.

Why he was returning can only be explained as morbid curiosity.

No one would be there to greet him. It was still dark as well, so most everyone would be asleep.

A vehicle eventually pulled up and he was placed in the back.

Tomorrow there would be tales, tears, taps, and interment.
Author Notes
Thanks to Renate-Bertodi for use of the art