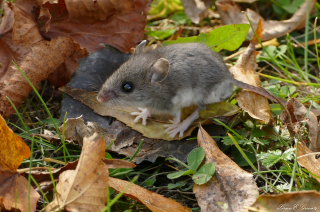 My friend Sandra and her boyfriend, Chris, took the kids "glamping" this weekend. So called "glam camps" were designed for families whose members are at odds as regards what constitutes a vacation. (A tent? In bear territory! Are you joking?)

Glam camps offer the discomforts of outdoors and the comforts of indoors. Chris and Sandra are in accord as to being partial to the latter.

After arriving mid-afternoon Friday, they stashed their suitcases, and took the kids on a perfunctory hike (ten minutes on level ground).

They returned to the cabin, unpacked, then went to supper at a pizza place in town. Nicholas and Noelle, aged 12 and 9, wanted ice cream, so they headed to a nearby Dairy Queen.

When they got back to the cabin, Noelle was puzzled to find what looked like a dismembered stuffed albino teddy bear on her bed.

Its limbs were writhing.

Noelle shrieked. Ditto Sandra and Nicholas.

As for Chris, after noting the family of newborn white mice, he whipped out his phone and called Motel 6.