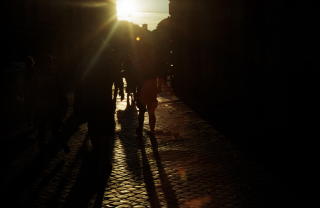 My chest swells like a hundred year flood, reclaiming the breath that was knocked out of me when I hit the ground. I stutter on the exhale, unable to form words. My daughter helps me to my feet as two men race down the street. One, my assailant. The other, my hero. The second man catches up with the first. Tackles him. Karma.

Police arrive. "What happened?" they ask.

"I was attacked."

"Why?"

"I'm Asian."


Author Notes
Unfortunately, the insanity of 2020 is leaking into 2021 in the form of attacks against elderly Asian people minding their own business. Please pray for the human race.
© Copyright 2021. Erika Seshadri All rights reserved.
Erika Seshadri has granted FanStory.com, its affiliates and its syndicates non-exclusive rights to display this work.