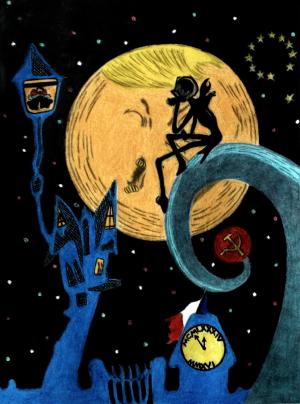 Scream!!
~ ~
OO
((
Ô
))
Or is it just a dream

meme??
Writing Prompt
Write a three-lined 1-6-1 syllable poem where line one has 1 syllable, the second line has 6 syllables and the last line has 1 syllable. All lines must rhyme.

For example:

Breath
Stolen by crystal meth
Death
Author Notes
This poem was inspired by the movies, "Nightmare on Elm Street" and "The Nightmare Before Christmas," Edvard Munch's painting "The Scream," and countless movies and books where the character, at the end, finds out that everything was "just a dream" (or nightmare, whichever the case may be).