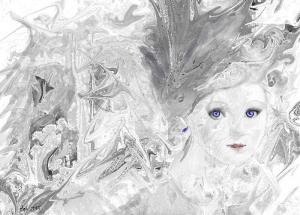 Jack Frost, the spy, writes
messages nightly in white ...
secrets fade with light
Author Notes
As a kid, we used lemon water and a twig or pencil to write secret messages to our friends on blank paper. With the heat of a flashlight, or a warm iron, or the sun (did we dare to use matches?), the invisible inked secret note would magically appear.

Thanks to Cleo for her frosty image.
© Copyright 2023. Mark D. R. All rights reserved.
Mark D. R. has granted FanStory.com, its affiliates and its syndicates non-exclusive rights to display this work.