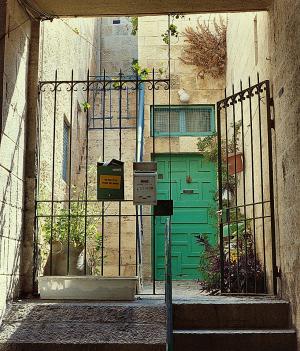 Apartment for Rent



2 bedroom, 1 bath at Hope Place Crossing 7 Seventh St. Sky, HI 33373



What Makes Hope Place Crossing Unique?



Secure: Gated community, lit pathways, background check required

Pet policy: All pets are allowed

Beautiful features: Cathedral ceilings, Airy breezeway, balconies in all units

Amenities: Fruitful garden including 7 apple varieties (maintained by the property). Dine at Eve's Table, serving up fresh fruit from the garden! The dining room is limited to 13 people. Reservations are required. Read a good book at Michael's Library.

Rules: Absolutely no alcohol permitted in common areas. Wine is available at Eve's Table, with one glass per person limit.

Rent: Rent is $194.25 per week, with the option to lower rent by volunteering. For more information, ask for Gabriel Arch, he will be happy to guide you!



Home is only a phone call away, call Hope Place today!


Contact Angel Goody at 888-777-HOPE (4673)
Apartment for Rent
1 bedroom, 1 bath apartment at Lucy's Loft 66 Sixth St. Fate, FL 13666

Unit number 6, on the lower level in the back. Follow the driveway past the units with the golden shutters, it loops around, the unit is at the bottom of the hill in the black and red building.
Recently remodeled after a fire. All appliances included except a refrigerator and air conditioner. This unit is warm, so the gas bill is cheap. Absolutely no pets!!! Rent is $166.50 per week. If you cannot pay your rent, see Damien for arrangements, will trade property for rent.

Additional features: Large community fireplace, heated floors throughout, firepit (bring your friends, plenty of room!). The Inferno, Fate's hottest night club is on-site! Bus service straight to town provided.
Fired up about this offer? Contact Lucy Highway at (696) 131-3000
Writing Prompt
Make two ads for an apartment for rent. Write one for Heaven and one for hell. Describe your apartment and give an address. Be creative. Recommended: No mention of Heaven or hell in the ads. Maximum word count is 300 words.
Author Notes
Multiply the weekly rent cost by 4. ;)