| | |
| --- | --- |
| | General Script posted January 15, 2020 |
Pons and Ned at a pet store.
Scene at a Pet Store 2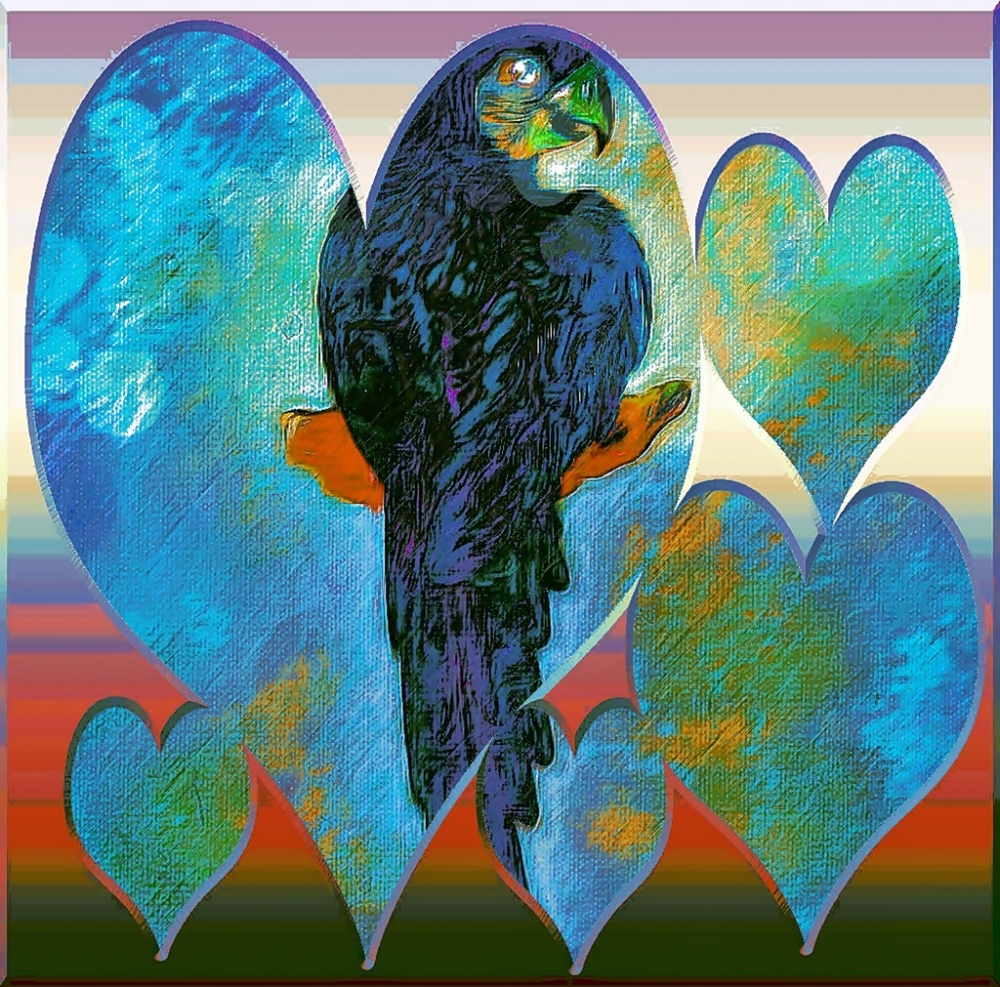 Pons and Ned continue to look for a good pet for Ned.





Ned

: Hey, Pons. The pet lady said these parrots're quick learners. Maybe I kin teach this'n ta ride a bicycle.



Pons

: I think she meant that it learns to talk fast.



Ned

: No kiddin'? Lemme check this here one out.

Ned walks up to a caged parrot and speaks.

Ned

: My name is Ned.



Parrot

: Awk! My name is Ned.



Ned:

No kiddin'! Hey, Pons! This here parrot's name is Ned too.



Pons

: I think he was just repeating what you said, Ned.



Ned

: Let's see. Hey, Ned, what's yer name?



Parrot

: Awk! My name is Ned.



Pons

: Okay, Ned, I guess you're right.



Ned

: I wish I could find me a talkin' dog though. That would be somethin'.



Pons

: That WOULD be something, Ned.



Ned

: I don't mean no genie-us like Mr. Peabody er that Family Guy's pup what wants to do people things. I'd settle fer a Scooby-doo or a Astro.



Pons

: One of those is a Great Dane and the other a German Shephard. Do you have room for either of them in your house?

Ned

: Well, you tell me, Cuz. If you had a talkin' dog, would you make room fer it?



Pons

: Ya got me, Ned. I would find room for a talking dog. Plus I'd get an agent and make a billion dollars.



Ned

: Well, ya prob'bly oughta try ta git that money whether ya got a dog er not, Pons.



Pons

: Right, Ned. So -- you want a dog? It probably won't talk at all.



Ned

: Maybe if I buy a puppy I kin git Ned the Parrot ta teach 'im how ta talk.



Pons

: For real, Ned -- dogs can't talk. Mr. Peabody can't talk any better than he can time travel.



Ned

: Time travel! Jeez Louise, Pons. I figure iffn I could time travel like a kid-na-gard-ner I'd be better'n most folks.



Pons

: Okay, Ned. No time travel. No talking dogs. The parrot's name is not Ned.



Ned

: You're bein' a bit neckativical there, Pons.



Pons

: I'm sorry, Ned. You're absolutely right. Let's get you a dog, and we'll get Ned the Parrot to teach him how to talk, and let him watch Mr. Peabody and Sherman until he can time travel too.

Ned

: I ain't sure whether Mr. Peabody is showing now. He might be on Hulahoop.



Pons

: You mean Hulu?



Ned

: Sure, Pons. HuLU -- hoop.

To be continued






Thanks to booklotto for use of the image.

Pays one point and 2 member cents.

Artwork by booklotto at FanArtReview.com








© Copyright 2020. Bill Schott All rights reserved.
Bill Schott has granted FanStory.com, its affiliates and its syndicates non-exclusive rights to display this work.