| | |
| --- | --- |
| | Spiritual Script posted January 26, 2018 |
I'm going to shout it. No doubt about it.
Jesus is God. God is alive.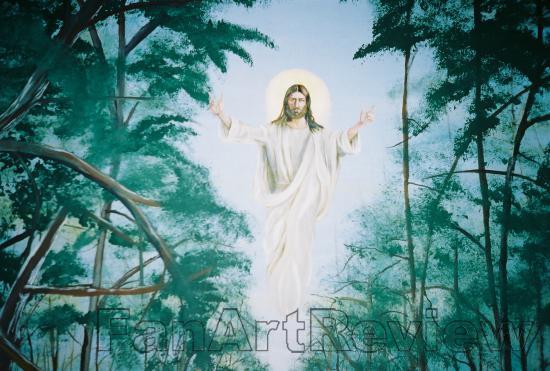 God said: "Foolish people say in their hearts."
"There is no God. These people are crooked".

"Who are these people?"
"What has God to say about these people?"

God said: "The light has come into the world."
"And men love darkness rather than light."

"Why? shouldn't people prefer light,
Rather than darkness?"

God said: "I AM, the light. I've come into the world, as Jesus"
"People love darkness rather than light, because their deeds are evil."

"Is that why so many people hate you, my Lord?"
"Can this be why they say you don't exist?"

God said: "Everyone practicing evil hates the light"
"And does not come to the light, lest his evil deeds be exposed."

"Why do people like me love you, Jesus?"
"I believe in you. Why?"

God said: "He who does the truth, comes to the light."
"That his deeds may be clearly seen, that they have been done in ME."

"Following your advice, and with your guidance, With your help;
What can we do to help crooked people be straightened?"

God said: "First, and foremost, you must let them see, ME, in you."
"To do that, You must do only what I tell you to do."

"Is that at all possible, Jesus?"
"Is it really possible for me to do only what you tell me to do?"

God said: "Yes! just love Me with all your heart, with all your soul,
And with all your mind. Do that first. This My first commandment."

"And what is it that I should do next?"
"What else can I do to please you, Lord?"

"God said: And my second is like the first."
"You shall love your neighbor, as yourself."

"Yes, Sir. And that will help me help people believe in You;
And come to you, right, my Lord?"

God said: "Right my dear child. Pursue love."
"And desire spiritual gifts, but especially that you may prophesy."

"Is that what you mean when you say,
Feed my sheep?"

God said: "Yes. Now go, my beloved child."
"Feed my sheep."

"People all over God's world: what do you think?"
"AM I MY BROTHER'S KEEPER?"



Statement-Question contest entry




Jesus is alive, alive, alive all over the world. And I'm glad about it. "HALLELUJAH!!!!!"

Pays one point and 2 member cents.

Artwork by StarvinMarvin at FanArtReview.com








© Copyright 2018. rhonnie69 All rights reserved.
rhonnie69 has granted FanStory.com, its affiliates and its syndicates non-exclusive rights to display this work.