| | | | |
| --- | --- | --- | --- |
| | General Fiction posted November 19, 2017 | Chapters: | 1 -2- 3 |
Mindy prepares for the birth of her child.
A chapter in the book Moonlight Mysteries A Time to be Born . . . The author has placed a warning on this post for language.




Background
Fourteen-year-old Mindy is pregnant with a child conceived from rape. Her old-fashioned family is ashamed of her to the point of outright abuse. Now, on a July night, Mindy is ready to give birth.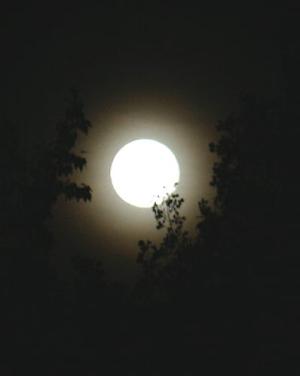 At least she was alone. The thought had scared her at first, but now that she was away from the watchful eyes of her disapproving family, Mindy felt free. It was just her and the baby.

Mindy looked up at the moon. Its comforting light enfolded her face and bare belly as ever a mother cradled her child. She was ready. Mindy removed the last of her clothes and laid them aside.

"That baby's not going to be born in this house," her father had said. "The little slut wants to act like a heifer, she can have her baby out in the pasture with the other beasts."

"I'll not have my grandchild born in a cow patty," Susanne said. She had stood up for her daughter very few times since the ordeal began, but she did so now... sort of.

"Then out in the cornfield."

"No midwife will want to sit out in a cornfield," Mindy said.

"Who says you're getting a midwife?"

"I can't deliver it myself."

"You should have thought about that when you let that married man climb inside of you."

"I didn't let him," Mindy said. "I told you, he forced me."

She could still hear the echo of Chuck's laughter. He mocked and scorned her at every turn. But, still, Becky had produced a girl child, and Chuck wanted a boy. He generously offered up his wife's midwife to deliver the baby only he and Mindy knew was his own.

"No, let her do it herself," Henry said. "She said she can raise it alone, let her bring it into the world the same way."

"Henry, that's not even safe," Susanne protested.

"When I was growing up, women didn't make such a big deal about birthing babies. Many a baby was born in a corn or cotton field."

"You weren't."

"That's because my parents had enough money to pay for a midwife."

"So do we."

"Mindy doesn't."

"Henry, I said I'll pay for Mindy to use Becky's midwife," Chuck said. Mindy could see real concern in his eyes... not that she cared one way or the other. Chuck's concern rested on a selfish desire to have a son, not out of love for her. Love had never been a part of what he had done to her.

"I said she'll deliver it herself, and I don't want to hear another word on it," Henry said. "It'll make her think twice about sleeping around again."

Mindy lay back on her homemade birthing bed and thought about the near panic she had seen in her mother's face. She may have been ashamed of her youngest daughter, but Mindy knew she loved her. Still, Susanne had let her walk out of the house carrying her birthing bag alone.

Mindy closed out all other thoughts as she readied herself to meet her child. She listened to the gentle babble of the creek at the end of the corn row and took courage. Its song invigorated her, even as she felt rhythmic pains seize her body.

Shutting her eyes, Mindy felt the warm night breeze caress her young body. She relaxed to the songs of the crickets, the hooting of owls, and the whistling of wind. She focused on anything that could take her mind off her unfortunate situation.

Minutes, hours, ticked by as she labored on in the violent game of life and death women and their infants have played since the beginning of time. With pains she tensed, and between, she rested. Finally a sharp spasm wracked her body, squeezing the air out of her lungs. Another came, then another, until she felt the urge to push her mother had assured her was a signal of impending birth. A grimace, a smile, a teardrop... she bore down.

"Let it be a girl," she said as she finally let out a muted scream.




Book of the Month contest entry




Thank you so much for the artwork, "Moonlight Mist" by bd shutterspeed

The first few chapters are a bit intense as the harsh treatment of a pregnant girl in rural Texas in the late 1960's is presented. The rest of the chapters are more upbeat. Please be indulgent of a situation that was far more prevalent than many might think.


Mindy: Young lady whose pregnancy causes a stir in her conservative small Texas farm.

Susanne: Mindy's mother

Henry: Mindy's angry father

Becky: Mindy's pregnant sister who is resentful of her sister's sudden revelation that she is also pregnant.

Chuck: Mindy's brother-in-law who molested her and fathered her unborn child.




Pays one point and 2 member cents.

Artwork by bd shutterspeed at FanArtReview.com






You need to

login

or

register

to write reviews. It's quick! We only ask four questions to new members.



© Copyright 2018. davisr (Rhonda) All rights reserved.
davisr (Rhonda) has granted FanStory.com, its affiliates and its syndicates non-exclusive rights to display this work.