The coin gives permission to search on 3 Angel's land.
A chapter in the book Old Friends-New Enemies The Three Angels coin



Background
This book compliments, "A Violent Reunion." It is the second part of the story. Heather and her family moves West to reunite with Jo.

(FANSTORY DOESN'T HAVE A ROMANCE WESTERN)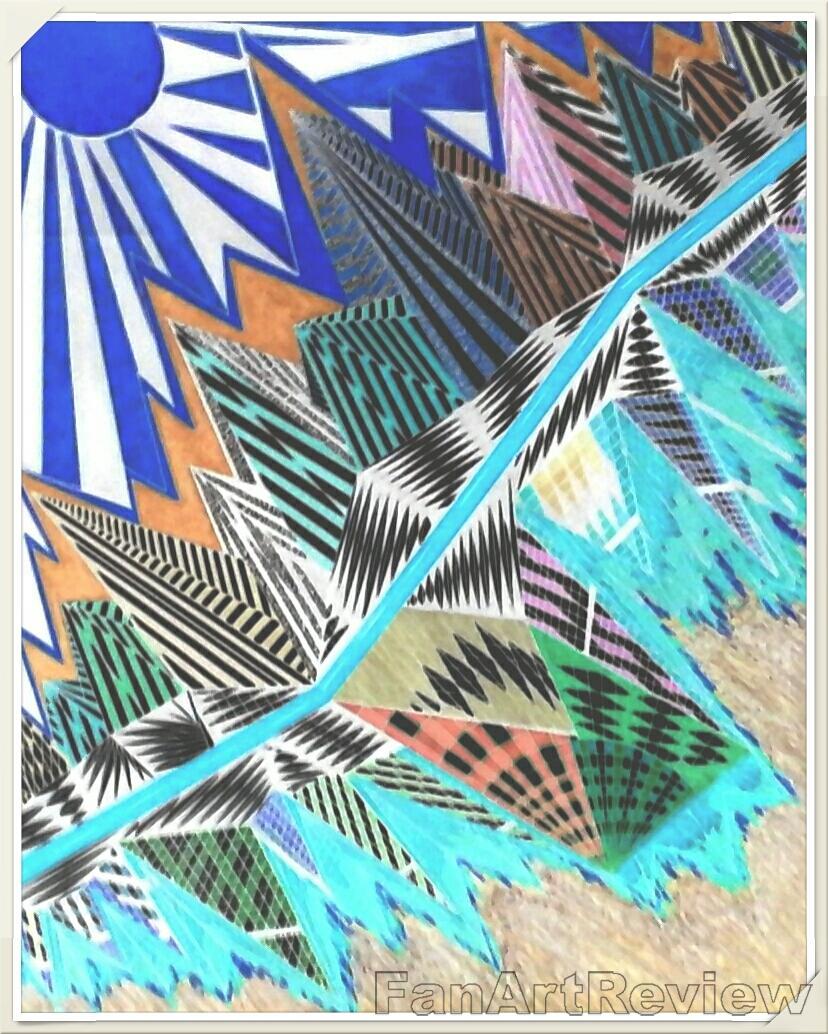 OLD FRIENDS-NEW ENEMIES

CHAPTER ONE

THREE ANGEL COIN

ARIZONA TERRITORY

SPRING, 1884

Narrated by Jo Rollins/Thompson

My husband, Seth, found me in the second barn, playing with Lucille's latest litter; four kits. Iron cages littered the barn. One held an eagle healing from a broken wing. If I ever found the bastard who shot it, I would reward him with a shot in both elbows.

Another cage held a wounded Coyote-a twelve shotgun did the damage-with two pups. Originally, she had six pups, but four of them didn't survive the blast. The S. O. B. used the first round on the mother and the second on the pups.

I thought of what I did to my uncles; shooting their cocks off, for years of abusing me. I'd shoot this bastard's cock off an inch at a time. It probably would take me three shots.

Unlike Lucille and her litter, I followed Uncle Sky's suggestion and didn't give them names. I numbered them and left them as wild as I found them. As I have done before, I cried every time we released the healthy animals back into the wilds.

Uncle Sky and I had an agreement. I could keep Lucille as my friend and pet, but her litter of Bobcats would be released when the time came. Needless to say, they had a minds of their own and came visiting when they wanted pemmican, or company.

Seth ignored the critters and hugged me from behind. "It's time to go."

We had three hired hands who would looked after the ranch. The youngest would take care of the animals in Barn Two.

I left the side gate of Lucille's cage open so she could hunt food for her litter.

This would be the third quarter meeting of The Three Angels Cattle and Horse Corporation. It was launched four years ago when our Uncle Billy found gold nuggets on his newly purchased property. A few weeks earlier, Uncle Milo and Uncle Matt, along with a whole bunch of cousins, came to my chosen mother's aide when a low-down pole cat shot her oldest son in the back.

To make a long story short, Mother got her revenge and ended up with the Rocking R and a husband, Leroy Rollins. No one in Devil's Fork could marry them, so Uncle Matt wired his partner, Catherine, inviting her to the wedding and to bring a judge with her. Aunt Catherine did and made it a double wedding by marrying Uncle Matt.

Seth and I ended up getting married the next day. But to get back to the story. It was decided all the land around Uncle Billy's ranch would be purchased by the memberos of the family. Uncle Matt and Aunt Catherine loaned my cousins, Seth and me the money so we could buy into what he called The Three Angel's Cattle and Horse Corporation. My chosen mother bought it for me in her name.We traded the land for stock in the corporation.

It turned out that the gold didn't work out; Uncle Billy hired a mining engineer, Roy Epson, who found copper and coal on the corporation's property. He was voted in as general manager just last year. At this meeting, we would divvy up last year's profit.

"Hold up." Seth grabbed Cricket's reins. The signs on the ground showed the hoof prints of a horse and burro.

I steadied my horse and looked around. My man released the reins and started off in a new direction. Forty minutes later, we came across the horse and burro, but the man was nowhere to be seen. Seth took some pigging strips and hobbled the two animals.

A rifle shot sounded and a bullet ricochet off a boulder near Seth's head. I jumped off Cricket, firing three times before my feet hit the ground.

"Hold your fire!" Seth motioned for me to stop shooting.

I did, but kept my thirty eight aimed in the general area of the shot.

"Mister, we don't mean you any harm. You're on Thompson's land and it looks like you're prospecting."

"What if I am?"

"Then you need my permission. I'm Seth Thompson." Seth glanced at me and shook his head. He turned his attention back to the hidden prospector. "Do you have your Three Angels coin?

"Did you say your name was 'Thompson?'"

"Seth Thompson."

"Then you have the Bobcat Girl with you?"

"She's my wife."

"Her bullets were so damn close, I damn near crapped in my pants. Excuse me, Mrs. Thompson. Most things don't survive when you start slinging bullets their way."

"Your apology is accepted. Why don't you come on out so we can get acquainted?"

The prospector hurried out; holding his rifle over his head. He stopped, giving each his attention. "Are you sure she ain't your daughter? She's awful small to be your wife." He showed Seth the Three Angels coin.

Seth gave me our secret signal and I holstered my gun, but left the leather throng off.

"Flying Angels!" Seth yelled.

He threw the coin high and I shot it down.

It took a few minutes for him to find it, but he did and handed it to the Prospector. "Now it has Jo's personal signature. Keep the coin in your pocket. Don't show it to any one unless they can prove they have the right to see it."

We shook hands with the prospector and rode toward the Rocking R. Due to our side trip, we arrived very late. I kept busy for a while giving everyone a hug and a kiss. Then the meeting started in earnest.

Kenny sat next to Uncle Sky, who put his arm on the back of his chair and held the boy close.

Roy spoke for a of couple hours. He had a man with him, who he called his secretary. The third hour he and his secretary handed out sheets of paper. He said it was the earnings for the third quarter. By the end of his explanation everyone understood they were a few thousand dollars richer, Some more so than others.

Toward the end of the meeting, there was a racket coming from Leroy's office. Esther and Catherine hurried to it.



Book of the Month contest entry




Thank you, Bob one oldreb, for the use of your Image, "Negative Side."



Pays one point and 2 member cents.

Artwork by Bob one oldreb at FanArtReview.com






You need to

login

or

register

to write reviews. It's quick! We only ask four questions to new members.



© Copyright 2018. c_lucas All rights reserved.
c_lucas has granted FanStory.com, its affiliates and its syndicates non-exclusive rights to display this work.