| | |
| --- | --- |
| | Fantasy Poetry posted January 11, 2015 |
Just don't do it.
Down the Rabbit's Hole
Please read the poem on
FanStory Classic
site. Once again,
the upgraded site has omitted some of my poems text.
Thank you!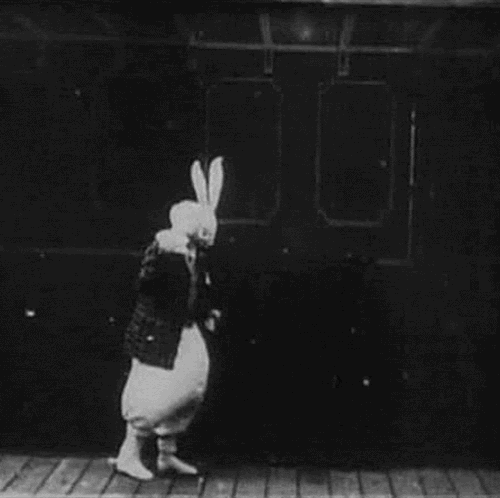 Swallow them, no one will know, take a trip down the rabbit's hole.

Psychedelic delicacies, treasures entrance...just what pleasures you, perchance?!

Look there's Alice against the wall. Why, doesn't she look ten feet tall?

On to the Watchtower we must go; we're Riders of the Storm, you know?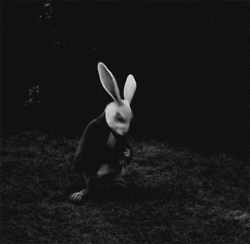 Fumbling, bumbling, ever tumbling — tumbling past rocks gnarled roots,

numbing, humming, always chumming with cretins in black business suits.

Feeling, kneeling mind is reeling — farther down the hole we fall.

Killing, willing, never healing — Brown-Eyed Girls hormones enthrall.




Cheshire Cats, black belfry bats — a rabbit's golden pocket watches.

Greasy goons with red balloons — squirmy snakes with skewbald splotches;

ghost white rabbits with bad habits, cheeky gals in cheap sunglasses.

Grab it, jab it, take stabs at it — blood will ebb like thick molasses.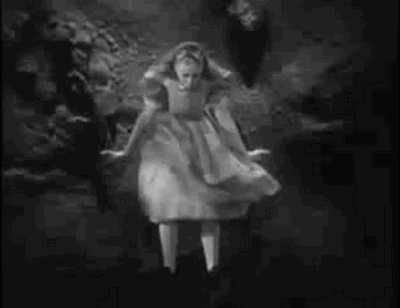 Lucy's in the sky with diamonds, Benny plays with jets — it's so!

Kodachrome photos with Paul Simon's Black Mambazo dancing show.

Major Tom, now weightless, wonders why our world's so very blue.

Purple Haze has taken over, there's really nothing we can do.
Magic Dragons — puffin', draggin — draggin' 'cross cold blackened rooms;
Candy Man, he's gotta have him skinny gals with huge bazooms.
Crystal traces in strange places, Lola likes to sing and dance.
Can't remember any faces — kids seem like they're in a trance.

Swallow them, and down you go — as ye reap so shall ye sow.

Little poppers, their colors bright — will help you sleep so well tonight.
C'mon now, it isn't dumb — now you're feelin' Comfortably Numb.

No Bad Company, near or far, shall ever steal your Shooting Star.
Should you find you're chasing rabbits, picking up a few bad

habits,
don't let your mind come unraveled, walk those paths fewer have traveled.
Innovation doesn't need some man-made chemicals to take seed.
Creativity isn't dead — it lives, lies dormant in our head.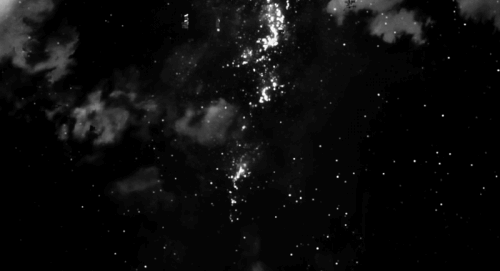 Read the notes, or simply skip them all together. It matters little to me. As always, I thank you for reading and supporting my work. ~Dean Kuch

Getting involved in the music industry to the point where you're actually making money isn't easy. Staying sane, sober and drug-free when insanity, drugs and alcohol are prevalent and all around you isn't easy either. But it can be done. This work is NOT condoning the use of drugs, nor encouraging it. It's simply stating well-known, common historical facts based upon the songs of the era and the artists who performed them. Jimi Hendrix choked on his own vomit the night of September 18, 1970 and died of asphyxiation at the ripe old age of 27. Case closed...

Psychedelic rock is a style of rock music that is inspired or influenced by psychedelic culture and attempts to replicate and enhance the mind-altering experiences of psychedelic drugs.

It was pioneered by musicians including the Beatles, the Byrds, and the Yardbirds, emerging as a genre during the mid-1960's among folk rock and blues rock bands in the United Kingdom and United States, such as Grateful dead, Jefferson Airplane, the Jimi Hendrix Experience, Cream, the Doors and Pink Floyd, among a host of others. It reached a peak in between 1967 and 1969 with the Summer of Love and Woodstock Festival, respectively, becoming an international musical movement and associated with a widespread counterculture, before beginning a decline as changing attitudes, the loss of some key individuals and a back-to-basics movement, led surviving performers to move into new musical areas.
Psychedelic rock influenced the creation of psychedelic pop and psychedelic soul. It also bridged the transition from early blues-and folk music-based rock to progressive rock, glam rock, hard rock, punk rock, and as a result influenced the development of sub-genres such as heavy metal. Since the late 1970's it has been revived in various forms of neo-pshychelia.
There's lots of great music to choose from. As for the drugs... well... just don't do it!

Songs with drug references with artists:

The Beatles "Lucy in the Sky with Diamonds"-
Although it's obvious that this song (along with a majority of Beatles songs)is about a hallucinagenic, it was not LSD, but rather Angel Dust. Dust being the Diamonds (as stars look scattered across the sky). In the 70's when you took this drug, you believed you could fly. Several deaths were caused by trying.

Puff the Magic Dragon -- Peter, Paul & Mary -- This song was rumored to be about drugs, particularly marijuana. This rumor was fueled by a 1964 Newsweek article about hidden drug messages in pop music that came up with the following interpretations:

Puff's friend Jackie Paper = rolling papers
"Puff" = to take a puff from a joint
"Dragon" = a variation of "dragin'," as in taking a drag from a joint to inhale the smoke.

The band claims that the song is really about losing the innocence of childhood, and has nothing to do with drugs. At the end of the song, Puff goes back into his cave, which symbolizes this loss of childhood innocence.

Horse with no name -- America

Joy to the world -- Three Dog Night

Bennie and the Jets -- Elton John

Blinded by the Light -- Manfred Mann's Earth Band

Van Morrison's "Brown Eyed Girl"
It is a song about his love for heroin. To prove this to you I will mention a couple of facts. The word "girl" in drug culture is used for drugs that work on the brains hypothalamus region; this is the same area one feels pleasure during sexual activity. The drugs that pleasure this area are cocaine, heroin, and ecstasy. In the song he says, "slipping and a sliding" which is a description of using a needle for injection. He uses brown because heroin is normally found as a brown powder (china brown). So, before you start to make a reference to a song please research it before you put description into an artists work.

Bad Company's "Shooting Star" --
According to the lead singer, Paul Rodgers, the song is a story, and it's almost a warning. He wrote the song about the casulaties of making it in the music business and then dying of a drug overdose. At time he wrote it, he had Jimi Hendrix and Janis Joplin in mind along with other "superstars" that didn't make it.

The Jimi Hendrix Experience: "Purple Haze" (Track, 1967)

"Candy Man" -- drug pusher

"Huge Bazooms" -- large breasts

Pays one point and 2 member cents.







You need to

login

or

register

to write reviews. It's quick! We only ask four questions to new members.



© Copyright 2018. Dean Kuch All rights reserved. Registered copyright with FanStory.
Dean Kuch has granted FanStory.com, its affiliates and its syndicates non-exclusive rights to display this work.