| | |
| --- | --- |
| | Biographical Poetry posted January 22, 2023 |
My journey of becoming a teacher and writer.
It's in My Blood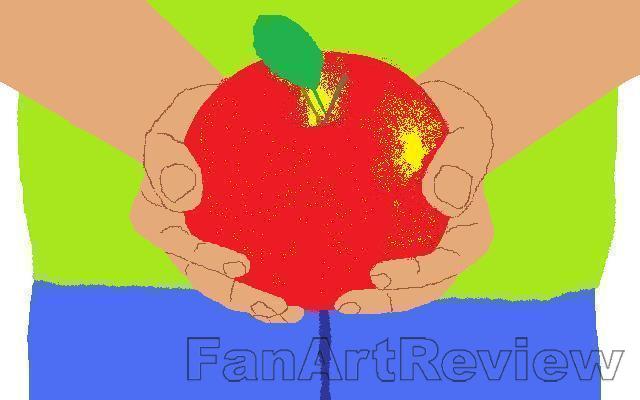 I grow up hearing, "Amber, are you going to be a teacher like your mom?"

"No." I shake my head vehemently. "I want to be a writer."

Adults chuckle, and authors I meet smile. "Don't quit your day job."

I am not disheartened. Courage stands firm. An inner fire

burns brighter, ignites into passion, desire, and resolve.

I will show them. I will become a writer.

"It's in your blood," a distant voice echoes.

*

Graduating high school and the local JC, I transfer into a university.

"What's your major?" Everyone wants to know, pesters me for an answer.

Unbalanced, lost in a sea of options, I take several personality

tests. Unhelpful advice as their suggestions don't speak to me.

What am I good at? What sets me apart from another?

At my orientation, undeclared, I wonder: am I a wasted opportunity?

Then, I hear, "follow your passion." I remember!

An old love swells, a familiar urge rekindles. I will be a writer.

"It's in your blood," a tiny voice whispers.

*

Four years pass. I earn my English Bachelor's. But, what can I do with it?

Doubt and reality shadow my steps.

Fingertips caressing spines, swallowed up by bookstores, I long to see mine

on the shelves. Then the criticism hits: "You're an English major. So what?"

My passion flickers and dims. Then it sleeps.

I pursue other options. My heart's gone cold. Where do I

go? What can I do? Then Dad, a light in a churning sea, suggests,

"Go work as a tutor." I grasp the lifeline.

It's temporary, I whisper when I'm hired. I need a way to pay bills.

"It's in your blood," a familiar voice murmurs.

*

My sleeping heart stutters and stirs. What is this new passion, this new drive?

A 4-year-old mimics me, breaks apart words with her fingers. Reads on her own!

A young boy, despising homework, grows taller, his eyes brightening. His awakening.

Two Korean siblings, foreigners to English, flourish and thrive.

Maybe teaching isn't the unwelcoming career my young brain put down.

Encouraged, I recall Mom's strategies; they help my students.

I'm not a teacher. Yet, joy worms into my heart, keeps me alive.

Soon, I juggle 4-5 part-time jobs. "That's too much." Dad's frown

crushes me. "Go get a real job or go back to school." My mind blanching,

I remember those dark, searching days. Could I survive

returning to college?

"It's in your blood," the same voice hums.

*

Back to teacher college I go. I stay for a year, soaking up my professors' wisdom.

Desire fueled, I search for a place where I can make a difference.

Once a struggling student myself, I strive to support kids like me. Prove to them

that yes, you are smart. Yes, you can do it. Yes, you have significance.

"It's in your blood," that voice cheers.

*

My first year of 7th grade "real world" teaching? Oh, the horror stories I could share.

Refusing to lose my spark again, I march forward.

I observe. I plan. I learn. I fight. I build connections with my students.

Then, a coach tells me to "forget about that student; he doesn't matter." How dare

he say that! How many others gave up, shuffled this child to the side?

No, not me. I won't become another disappointment, another failure in his eyes.

Rocky teacher-student relationship, but, I prove myself; he knows I'm there

for him, a ready smile, an encouraging word. A protective lioness.

"It's in your blood," the voice giggles.

*

Seasons change twelve times. I go from middle school to kindergarten. They're so little!

Seeds of doubt grow. Panic trails me, whispers in my ears,

"You're no good. You cannot do this."

Darkness closes around my heart, suffocates me, leaves me brittle.

A hand plunges through my sea of doubt, grasps my outstretched fingers.

My new coach listens, but in her eyes, I am not remiss.

"We wouldn't have hired you if we didn't see something there."

"It's in your blood," her eyes seem to say.

*

Deep breaths, back into the ring once more. Again and again, I'm knocked down.

Confidence bruised, shaken, tears coat my cheeks, I search. I seek advice.

I learn to crawl, to walk. Rocketship molds me into a stronger, effective teacher.

Stretched to my limit. More tools join my teacher belt. No more meltdown.

Look, Mom! I'm teaching. I've got this.

Three more winters, I thrive in kindergarten. I see three generations of my treasure.

"It's in your blood." The voice, like the teachers who influenced me, sounds proud.

*

Fast-forward another three years, and now, I teach third graders.

With eight years of classroom experience and almost 13 years in the education field,

I wouldn't change my journey. I am who I am. I am a teacher.

I am, also, a writer, despite this passion simmering on the backfield.

No matter the upcoming squalls,

I'm not hanging up these hats. They are sealed

with love. Forever in my heart of hearts.

"They're in my blood," I say with a grin.






Poem of the Month contest entry




This has been a labor of love, undergoing multiple revisions. However, I felt inspired to share the journey that led to my two passions.

Also, can anyone help me with the spacing? I couldn't add spaces between the verses when I first submitted it. It just showed up as one long chunk of text. Does anyone know how to fix this? I would greatly appreciate the help. :D

Pays 8 points and 1.82 member dollars.

Artwork by VMarguarite at FanArtReview.com






You need to

login

or

register

to write reviews. It's quick! We only ask four questions to new members.



© Copyright 2023. A.Myers85 All rights reserved.
A.Myers85 has granted FanStory.com, its affiliates and its syndicates non-exclusive rights to display this work.