| | |
| --- | --- |
| | Humor Poetry posted January 26, 2022 |
Digging for treasure is a good way to test friendship.
Flipper and Dipper and Shay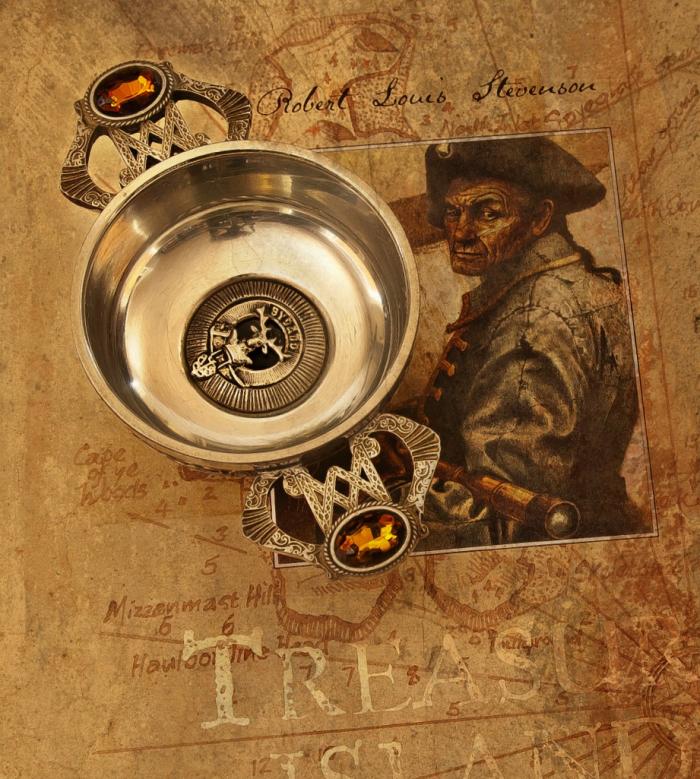 There's nothing to tell that hasn't been told
In the headlines you read every day
Of the prize that was found down deep in the ground
By Flipper and Dipper and Shay.

These three had a friendship few others shared,
Enduring when all others fail.
But the prize they found brought their friendship down
And landed them squarely in jail.

Flipper told Dipper and Dipper told Shay
Of a deal too good to be true.
Flipper had found a remote piece of ground
Once owned by the pirate La Rue.

With stars in their eyes, they purchased the deed
And set out adventurers three.
They agreed to share what treasure was there
By dividing it equally.

All three friends knew the pirate La Rue
Hid his treasures from prying eyes.
What had been hidden? And what would be found?
And how would it then change their lives?

So each bought a shovel and each bought gloves
And each started digging a hole.
They dug and they dug and they dug some more
'Til they finally reached their goal.

All three had hit something six feet below...
The treasure at last had been found.
Nobody knew what the treasure would be
'Til the crate was pulled from the ground.

They opened the box and were horrified
To see the grim contents inside.
Bones upon bones and more bones stacked on bones...
The crew of La Rue and his bride.

Where were the rubies? The diamonds? The Pearls?
Their hopes and their dreams fled away.
All that remained was some worthless old bones...
Poor Flipper and Dipper and Shay.

But that was their find, they'd split it three ways...
By friendship their honor was bound.
With care they put all the bones in three sacks
And the crate went back in the ground.

On their way back home they met the man
Who had sold them the worthless land.
They showed what they'd found down deep in the ground
Then pummeled his head with their hand.

They shouldn't have fought, that's how they were caught...
Policemen were passing that way.
Full backup was called and handcuffs installed
On Flipper and Dipper and Shay.

They're guiltless, they claim, so it seems such a shame
Their shovels stopped digging the ground.
They never knew that the pirate La Rue
Hid his stash just another foot down.
Writing Prompt
Write a poem of any type that makes your reader laugh.

Laughter
Contest Winner

Pays one point and 2 member cents.

Artwork by avmurray at FanArtReview.com






You need to

login

or

register

to write reviews. It's quick! We only ask four questions to new members.



© Copyright 2022. GeraldShuler All rights reserved.
GeraldShuler has granted FanStory.com, its affiliates and its syndicates non-exclusive rights to display this work.