I'm a Goner

The Deceased's POV

from 8 reviews.

Humor Poetry

A Choice

Antonym Poem - Revised

from 30 reviews.

Commentary and Philosophy Poetry

Well, Duh!

Potlatch practice - 20 June 2017

from 22 reviews.

General Poetry
damommy: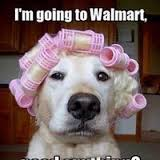 April 27, 2017 at 7:56PM
Kerry Robinson: LOL, Now that is Hilarious, lol, I needed a good laugh lol love it!
April 28, 2017 at 1:53AM
DR DIP: I'm ringing up animal cruelty! lol
April 28, 2017 at 4:04AM
damommy: I think I've seen him in Wal-Mart. LOL
April 28, 2017 at 3:26PM
damommy:

If we measure how much we value life solely by our dread of dying, then it may well be that we have no sense of its value . . . at all.

"The Outer Limits"

March 15, 2017 at 12:08AM
damommy:
March 10, 2017 at 12:57AM
damommy: Petrichor
Do you revel in the earthy smell that follows a rainfall? Especially after the weather has been warm and dry, the earth releases a pleasant smell that some people love. The word?s origins are Greek, derived from combining the Greek word for stone and ichor, the blood of mythological gods. Here?s a quote from Somewhere Only We Know by Alexander Thian: ?That?s petrichor. It?s the most comforting scent. When the rain meets the Earth, memories rise. . .?

March 10, 2017 at 12:58AM
DR DIP: my new favourite word. I want to use it in a poem!
dip
March 10, 2017 at 3:45PM
Dean Kuch: Yes, I do in fact, Yvonne...
March 11, 2017 at 4:48AM
damommy:

Pluviophile - a lover of rain; someone who finds joy and peace of mind during rainy days.
February 17, 2017 at 7:13AM
damommy: Thanks. I couldn't get the picture to load.
February 17, 2017 at 12:27PM
F. Wehr3: Oooooh man! Now I feel bad I punched someone the other day for calling me this.
February 17, 2017 at 12:50PM
Irish Rain: I LOVE rain. If it rained every day, I'd be thrilled!!!
February 17, 2017 at 1:15PM
damommy: Me, too!!!

Don't you love Wehr3's reply? LOL
February 17, 2017 at 5:47PM
Irish Rain: Ha ha...well it DOES sound insulting, ha ha!!!
February 17, 2017 at 6:27PM
Jannypan (Jan) : I love, love, love rainy days. Five days out of 7 would be great with 2 partly cloudy days.
February 18, 2017 at 12:52AM
Delahay: So, you're saying I should NOT punch anyone who calls me this?
February 18, 2017 at 8:48PM
damommy: LOL. Nope.
February 19, 2017 at 12:59PM
damommy:

I'm so poor that every year I send in my tax return, and the IRS sends me a sympathy card. LOL.
January 13, 2017 at 11:06PM
I am Cat: lol
January 14, 2017 at 1:22AM
Dean Kuch: You too, Yvonne?
At least I know I'm not alone.
Heh-heh...
January 14, 2017 at 9:06AM
Linda Engel: lol that was funniy
January 18, 2017 at 11:58AM
FanStory wrote to damommy:
A Willing Castaway finished third in the contest "Castaway"
January 2, 2017 at 12:13AM
Dean Kuch: Congratulations, Yvonne.
Well done!
January 3, 2017 at 7:03AM
Nan Beeson: How wonderful, Yvonne.
You certainly deserve it!
Whoopppeee!

Nan:))
February 20, 2017 at 11:31PM
FanStory wrote to damommy:
Perpetual Motion in Print finished third in the contest "Restoring the Run on Sentence"
December 27, 2016 at 5:10PM
frierajac: I wanted to send you a video on facebook about flowers. Here is a bouquet for you in thought, for your post, My Weed.
June 16, 2017 at 6:58PM