michaelcahill
rumours and innuendos
rumours of innuendos
Poet Rating

Rank: 41
Short Works Rating

Novel Rating

Script Rating

Review Stars

Rank: 137
The Good Doctor
Thread Started October 25 at 1:07PM
---
I normally have impeccable taste, but I must say I DO find terrible things that I think are wonderful only to find out later they have been voted the WORST of all time. The movie "You Light Up My Life" would be a good example of this odd predilection on my part. To add perspective, I LIKED "Waterworld".

With that in mind, I love the new show, The Good Doctor, but I have the feeling it may be terrible.

Is it?
Mustangpatty1029
LOVES to write
. . . LIVES to write
Poet Rating

Rank: 59
Short Works Rating

Rank: 1
Novel Rating

Script Rating

Review Stars

Rank: 9

#1 Ranked Author!
RE: The Good Doctor
Reply on October 26, 2017 01:03 AM
---
Hi there;
I, too, enjoy 'The Good Doctor.' The premise of an autistic making it through medical school and the residency of a surgeon is quite daunting.
However, I started watching because the show comes from the same team that gave us, "House." Now, I'm staying because they've given me another character who intrigues me.
~patty~
RE: The Good Doctor
Reply on October 26, 2017 08:59 AM
---
I go one step further than you, I liked the song You Light Up My Life. Still do. But I know I have good taste because I also liked Waterworld. And, yes, I liked The Purple People Eater, The Witch Doctor, and Running Bare or was it Bear.
Don't watch much television, but there is a special on Edgar Allen Poe on American Masters, PBS, October 30th for anyone interested.
Guess I'll go for a swim.

2016 Poet Of The Year
Dean Kuch
Premier Author
Some people dre...
Poet Rating

Rank: 11
Short Works Rating

Novel Rating

Review Stars


Rank: 11
RE: The Good Doctor
Reply on October 27, 2017 01:22 AM
---
What's that, Robert? You'll be going for a swim you say? You mean you aren't the least bit interested in viewing the PBS Special on Poe?
Odd...
Well, you see, I say "odd" because you told me about it, so I just assumed...
I'll be watching. You can bet on it!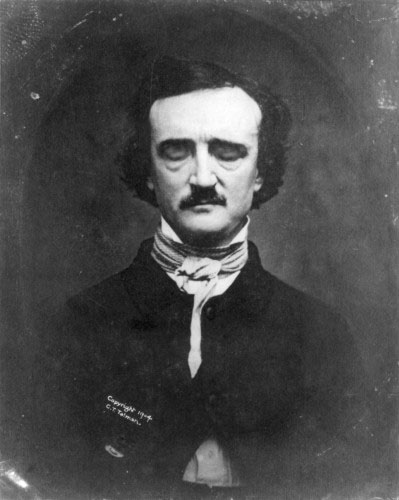 RE: The Good Doctor
Reply on October 27, 2017 10:14 AM
---
Oh, I'll be watching. Edgar is one of my favorite poets.
I think you missed my Raven prequel.
The swim is in reference to Waterworld. Critics panned the movie, but I thought Costner did an excellent job.
Poe would have loved it. It was Edgar who wrote The City in the Sea.

A book by our own
Alec Gould
.
One man's take on life told thru humorous short stories from his childhood on into his mid-50's; from feeling like an outcast in school to being an adult. His intent: hope. Hope in that you shall see, no matter how rough life can seem -and is- at times, that you may be able to enjoy it. Each story will bring a laugh, a smile, a tear, a lesson.
The 23rd Annual Book Awards said:
"We Really Need To Laugh" shares "memories which will resonate with many readers. Overall a creative presentation of the author's life given in a rather sing-song poetic story telling style; a pleasant read"
Buy It On Amazon
Only $9.99!
A book by our own
barbara.wilkey
.
Paige Swanson inherits her aunt's mansion and moves to Savannah, Georgia. There she meets Cash Wilkins, the architect hired to restore the home to its full glory, and Bradley, the resident ghost - a Confederate soldier killed in the Battle of Chickamauga.
Locals believe Civil War treasure's hidden in the mansion. Paige's new home becomes a target for thieves. Both Cash and Bradley vie to protect her. Who will succeed? Will Paige find an even greater treasure; romance with Cash?
This novel weaves a tale of romance, history, and ghostly mystery that keeps readers enthralled from the first page to the last.
Buy It On Amazon
Just $10.15!
A book by our own
Mel E. Furnish
.
In a world where everything is not as it seems, it can be deadly uncovering secrets that have been concealed within the shadows for years. Across the sand dunes and under the castle of The Flarein Royal Family, there lies an ancient city that once was the one of the largest trade centers in all of Trindavin; however, it is now nothing more than a dark place full of bloodthirsty bandits and gladiators. This dark secret kept from the world is only of the many the mysterious Royal Family of Flarein withhold. When everything breaks lose, the reality of life's cruelty and clarity challenges the growth of the young Princess Melainie. In the end, will she grow, or will she fall further into the dark abyss of the secrets shrouding her past, present, and future?
Buy It On Amazon
Buy A FanStory Author!
Advertise With Us