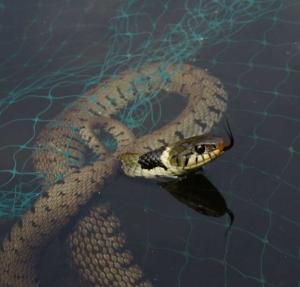 My dear friends:
As
always, I ask that you join me in the story. My wish, "Is to make you laugh and cry, while leaving you in a state of uncertainty as to what will happen next." I hope you enjoy my little story. Best wishes wherever you are.
************
Previously:
Normally, I always followed the old dirt road but tonight I choose to take the shortcut through the woods so I would be home before my daddy missed me. I had taken the shortcut once in the daytime--never at night. I was not familiar with the pathway. All at once, my lantern went out--and I stepped into the quicksand. "Sweet Jesus! Why had I taken the shortcut?" I asked myself. As the wet sand climbed my legs, I tried pulling myself free--but could not. The more I moved my legs the deeper I sank. "Please, somebody help me," I screamed. As the quicksand pulled me down I reached my hands toward Heaven. With my left I touched a vacant spot for my Soul, and the Face of God with my right! "It's over, Grandpa--I'm a-coming to see you," I cried!
************
Chapter 12
I saw lightning flash, heard thunder rumble, and seemed to hear a voice say, "Your grandpa's taking a nap, my child. He's been on the golden pond catching whoppers for our little Angel's supper. Therefore, I say unto you, 'Go home to your mother and father-- honor them, then help them as they journey along the pathway to my kingdom'."

"Oh, I can't God! Because the quicksand is taking me down. Please! Tell me what to do?"
"
Take my hand, Billy, you'll not sink any deeper. Come walk with me--I'll take you home."

I felt a rock underneath my feet, a strong hand holding mine. I was no longer sinking. Inch by inch I moved through the quicksand, then crawled upon the hard ground. The Star of David glowed like a firefly in the night, and lit my pathway home. I was shivering from the dampness of the night and yet, I stood and watched the smoke spiral high towards Heaven from our chimney top. "One miracle I gave you, my son. Now go to your mother and father," I seemed to hear a voice say.
************
"Where have you been, Billy? Your mother has been keeping supper warm for you on the stove. For Pete's sake! How did you get the wet sand all over you?"

"Oh, I'm sorry, daddy! I sneaked off and went to Church. I didn't really wanna, but I was afraid you wouldn't let me go. I'll pick two extra bags of cotton tomorrow if you'll not be mad at me. I just couldn't help myself from sneaking off. It's almost like when Grandpa said, 'The devil made me do it'?"

"Sweet Jesus! This little man of mine is like the clock of life, it don't stop a-ticking until God throws it into the golden pond. One more time! Where did you get into the wet sand?"

"Aw, daddy! I'm afraid you'll take me out behind the barn and tan my hide if I tell you."

"I guarantee you, that I will--if you don't!"

"Hmmm! Then I better get a-telling, huh? Well, after church, I was hurrying along home through the woods when my lantern went out, and I walked into the quicksand. I tried real hard to get out--but couldn't. I just knew I was gonna die, so I told Grandpa, 'I'm a-coming to see you'! Well, at that moment, God took my hand--and pulled me outta there! He told me to go home to you and mama--and I'm home, daddy."

"You betcha you are, son--and I'm a-hugging!"

I saw mama sitting at the kitchen table, tears were running down her face into her smile. She folded her hands together, looked up toward Heaven and said, "Thank you God--for leading our little man home."

"Aw, it's alright to cry mama--for Jesus wept that day. Are you proud of me for telling daddy why I sneaked away?"

"Oh, God yes! Prouder than you'll ever know--my little hero! Now, go take a bath, put on your longjohns, and come on to supper--It's a-getting cold."

After splish-splashing in the tub and scrubbing everywhere I could reach with lye soap, I jumped into my longjohns and hurried on to supper. Oh, my goodness! It was finger-licking good. I ate like our ole hogs the next morning--after me forgetting to feed them supper. Shee! Don't y'all tell my daddy. I said goodnight to all then headed off to bed. As I walked past the window, the full moon glowed like a firefly in the night. Somewhere out yonder, a whippoorwill called for its mate. After getting no answer, it went off to bed--and so did I. "Oh, my God! The sheep are already jumping across the ole cedar fence," I whispered. Gotta count 'em!
************


"Wake up, Billy! The sun is rising above the mountain--didn't you hear the rooster crow?"

"No, Ma'am--I didn't! I was so tired when I went to bed last night, I fell off to sleep before my bed stopped a-shaking. I did however, count twelve sheep as they leaped across the ole cedar fence. I saw the thirteenth one leap, get about half way over--then I fell asleep. Oh, that'll be alright--I'll get it down tonight. Oh, my goodness! What's that smelling so good you're cooking for breakfast, mama?"

"Aw, you are silver tongued like your grandpa used to be--my little man. I baked Aunt Jemima coffee cake, buttermilk biscuits in the stove, fried barnyard eggs and bacon in a pan, and brewed a big ole pot of Community coffee. If you don't run to the table, it's gonna get cold."

"Oh, I'm a-running like a hound dog, mama!"



************



Once finishing breakfast, I did my barnyard chores, grabbed my 20 gauge shotgun, then headed out for the woods. It was Saturday, I was outta school until Monday, and my daddy was letting me go hunting alone.

He had bought me the shotgun for my seventh birthday, hunted with, and taught me how to shoot a fox squirrel off a limb higher than our barn. He had called me his little man, and I was ready to shoot anything--that didn't give milk, or pull a plow.

"Grandpa! Are you looking down? I'm gonna go bag us some meat for supper," I yelled! I walked through the tall corn in the field, and stopped short of the woods. I laid my shotgun down on a rock for a minute or so to rest my hand. As I reached to pick it up--I was snake bit!

"Hmm! I wonder what kind it is?" I asked myself. My hand began to swell, and it burned like a hot coal that popped outta the fire. "Maybe if I just take a short nap, and don't panic--I'll be okay," I thought. As I closed my eyes, I whispered, "I'll be alright, Grandpa!" Then darkness walked across my eyes...



************
Oh, I left you hanging, huh? Told you I was gonna. Shee! I'm working Chapter 13 now...

A "Salute," to, Snapdragon for the Artwork!

Continued in Chapter 13...
Author Notes
My cousin out in California is in the motion picture business with MGM Studios. He and I were joined-at-the-hips as kid's growing up in the Smoky Mountains at Pigeon Forge, (Dollywood) Tennessee. We are meeting there to discuss filming a family movie of my book--once completed. I'll be writing the chapters, then posting them for your review and comments. As always, thank you for reading my work. Best wishes wherever you are.