contest entry
A chapter in the book World As I See It 6 Damn The author has placed a warning on this post for language.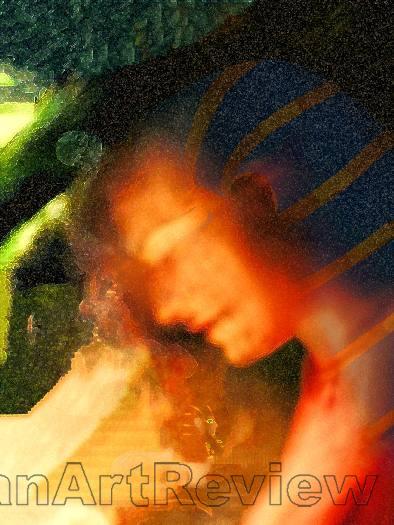 (*warning - language for a reason*)


She stood beside the open door,
yelled 'Damn!' with such a cry.
The neighbors looked, she turned around,
went back in with a sigh.

While shopping at the grocery store,
ready to pay her bill,
'Oh, shit!' she said aloud to all,
the aisles got quite still.

It wasn't 'Hallelujah' but
'twas something stronger yet.
It even made the pastor blush
as red as he could get.

A little thing that's called Tourette's
creates a special scene.
The one that suffers such a fate
is treated as unclean.




Unfair Accusation writing prompt entry


Writing Prompt
Write a 50 to 100-word rhyming poem about an innocent behavior that a busybody might criticize. Defend that behavior at the end of the poem. (No busybody mention is required.)

Rules:
From FS editors (basic, advanced) select two colors, one each for font and background.
Use only one illustration (optional).
No animation, soundtrack, or other special effects.






cleo85 thank you for permission to use your picture.

word count 88

Tourette's Syndrome is one type of Tic Disorder. Tics are involuntary, repetitive movements and vocalizations.

Motor Tics:

Motor tics are movements. Simple motor tics include but are not limited to: eye blinking, facial grimacing, jaw movements, head bobbing/jerking, shoulder shrugging, neck stretching, and arm jerking. Complex motor tics involve multiple muscle groups or combinations of movements and tend to be slower and more purposeful in appearance,(e.g., hopping, twirling, jumping).



Vocal/Phonic Tics:

Vocal (phonic) tics produce a sound. Simple vocal tics include but are not limited to sniffing, throat clearing, grunting, hooting, and shouting. Complex vocal tics are words or phrases that may or may not be recognizable but that consistently occur out of context. In 10-15% of cases, the words may be inappropriate (i.e., swear words, ethnic slurs, or other socially unacceptable words or phrases). This type of vocal tic, called coprolalia, is often portrayed or mocked in the media as a common symptom of TS.

Pays one point and 2 member cents.

Artwork by cleo85 at FanArtReview.com






You need to

login

or

register

to write reviews. It's quick! We only ask four questions to new members.



© Copyright 2018. Barb Hensongispsaca All rights reserved.
Barb Hensongispsaca has granted FanStory.com, its affiliates and its syndicates non-exclusive rights to display this work.