| | |
| --- | --- |
| | Family Script posted February 20, 2016 |
Arriving to Labor and Delivery
An Unwed Adopted Jewish Girl IV The author has placed a warning on this post for language.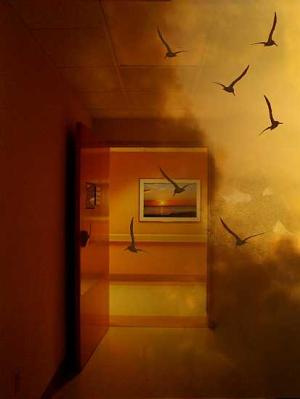 Sydney's mind, body, and soul, to say the least, had been experiencing many a trauma. The unborn life she held within, of course, was feeling exactly that of its mom. Instead of being taken to the Emergency Department, which should of happened due to the additional occurrences outdoors, the elevator arrived to Labor and Delivery. The nurses station was directly in front and it was obvious no one had a clue to any arrival of a new patient, let alone the additional complications thereof. Sydney had not one time been checked out by a physician because it would consist of her leaving the house. Three unrelated public citizens, two males and one female, came to check out what was happening after hearing screams in the back lot. They as well headed up after assisting the uniformed employee and Sydney out of pure concern. Not a one had any thought about reading the name badge the lady in white wore on her uniform. A glance at the big lettering reading Sandy was it. To the untrained eye one would not know that a job title was there under the name in smaller lettering. Those yet to be seen worded OB Ward Clerk. She was employed and trained as a secretary. Sandy could type eighty words a minute and push a pen like no other, yet she had no medical hands on health care experience. The only license she held was the one to operate a motor vehicle and later it would be found to have been revoked by the Department of Motor Vehicles in the State of Tennessee.

As the doors opened the Charge Nurse just happened to be passing by. It took one glance and Nancy RN began yelling "Call a Code, Code Blue Damn It, STAT, Code Blue!" Not a one of that had made initial contact with Sydney noticed that on the way up, it had became quiet. The poor gal had turned blue from respiratory failure. She had been checking out as the compartment took them up to the unit. When a code Blue is announced at the hospital it defines that a patient isn't breathing and their airway and heart are compromised. An extremely time sensitive matter of the upmost emergent nature.

Protocol in place for such an announcement dispatches specifically assigned personnel being a Pulmonologist(lungs), Respiratory Therapist(airway ventilation specialist), Cardiologist(heart), Intensivist(in house trauma), Surgeon(general operations), Paramedic(skilled first responder), Emergency Department Head of Staff(Emergent Care), Pharmacist(medicines), and depending on the floor and the care provided, the on-call medical supervisor which would be an OBGYN(gynecological/birthing) and a Specialized Pediatrician(newborns). The nursing staff in the mean time had quickly grabbed the "Crash Cart". This is a large sealed cabinet kept on every floor for matters complicated leading to death. These mobile carts are latched with an easy break lock for an emergent situation. After the code is finished and the "All Clear," has been announced the cart is immediately replaced and the other taken to be restocked. Never is one left unsealed telling staff it has all the necessary items needed for life support. On this specific floor it was quite rare for it to be needed or used. Time was passing like the speed of light as nursing began CPR on Sydney. They knew her life must be saved before any focus could be directed towards birthing. A three minute window being standard for the code team to arrive at bedside. This was a uniformed time frame created across the board by the Department of Health in Atlanta. The team responding had been through this many a time. They were medical professionals extensively trained and skilled in advanced life support procedures. If the Lord wasn't ready for you to leave then it would be them bringing one back to life and their duty being keeping the patient living.

Copywrite2016/CiberCined2016/ Written by Angie2016.
AngieBabyCyberSmoochProductions2016.
angiebabycybersmooch2016@gmail.com.

This is Christian Country where Freedom Rocks in 2016!


Pays one point and 2 member cents.

Artwork by cleo85 at FanArtReview.com








© Copyright 2017. foxangie123 All rights reserved.
foxangie123 has granted FanStory.com, its affiliates and its syndicates non-exclusive rights to display this work.